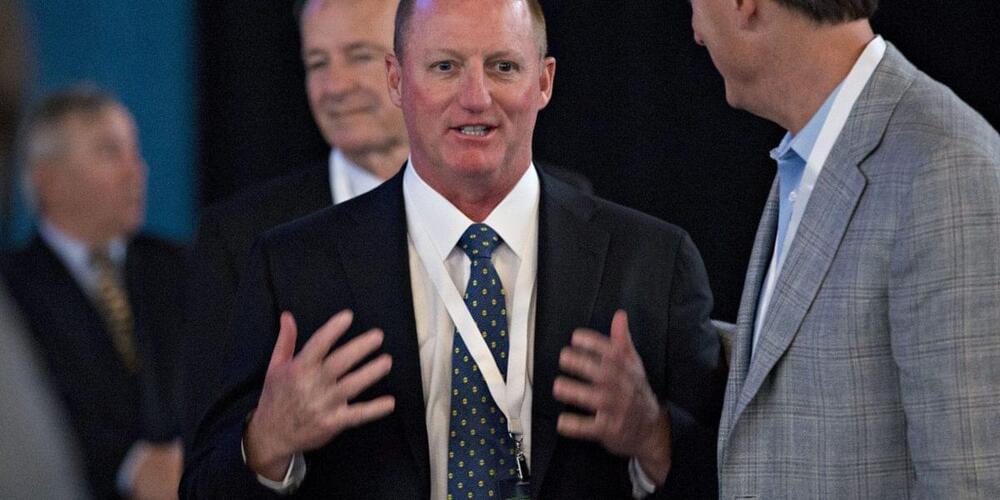 Many investors worry about the future of Berkshire Hathaway after its legendary CEO Warren Buffett is gone, but most of the conglomerate's companies have already made the transition to reporting to the man who will eventually replace the 92-year-old.
Buffett himself and executives at Berkshire Hathaway companies like See's Candy and Dairy Queen say they don't have any qualms about Vice Chairman Greg Abel's ability to lead the conglomerate. Abel already oversees all of Berkshire's noninsurance businesses. So the main parts of the CEO job he's not already doing are overseeing the insurance side of the company and deciding how to invest Berkshire's nearly $131 billion in cash.
Buffett reassured investors at Saturday's annual meeting that he believes Abel is the right man for the job and that he does know how to allocate capital following the same model Buffett uses even if he's not making those spending decisions now. Plus, Abel did help oversee a number of large acquisitions at Berkshire's utility unit that he led from 2008 until 2018, including the purchases of NV Energy in Nevada for $5.6 billion and Canadian power transmission firm Altalink for nearly $3 billion.