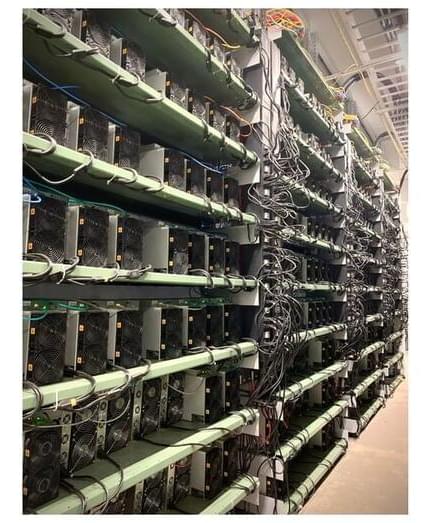 "TeraWulf generates domestically produced Bitcoin powered by 91% nuclear, hydro, and solar energy with a goal of utilizing 100% zero-carbon energy."
---
EASTON, Md.—(BUSINESS WIRE)—TeraWulf Inc. (Nasdaq: WULF) ("TeraWulf" or the "Company"), which owns and operates vertically integrated, domestic Bitcoin mining facilities powered by more than 91% zero-carbon energy, today announced that the Company is deploying solely BITMAIN Technologies Ltd. ("BITMAIN") manufactured mining equipment to fill its 50 MW of capacity at the nuclear-powered Nautilus bitcoin mining facility.
"BITMAIN's carbon neutral strategy and best-in-class mining equipment make BITMAIN an ideal partner to scale our zero-carbon digital infrastructure at Nautilus" Tweet this
The Nautilus facility represents the first behind-the-meter bitcoin mining facility of its kind, directly sourcing reliable, carbon-free, 24×7 baseload power from the 2.5 GW Susquehanna nuclear generation station in Pennsylvania. TeraWulf recently commenced mining operations at Nautilus and expects its full share in phase one of the facility – 50 MW and 1.9 EH/s – to be online by May. The Company has the option to add an additional 50 MW of bitcoin mining capacity at the Nautilus facility, for a total of 100 MW, which TeraWulf plans to deploy in future phases.