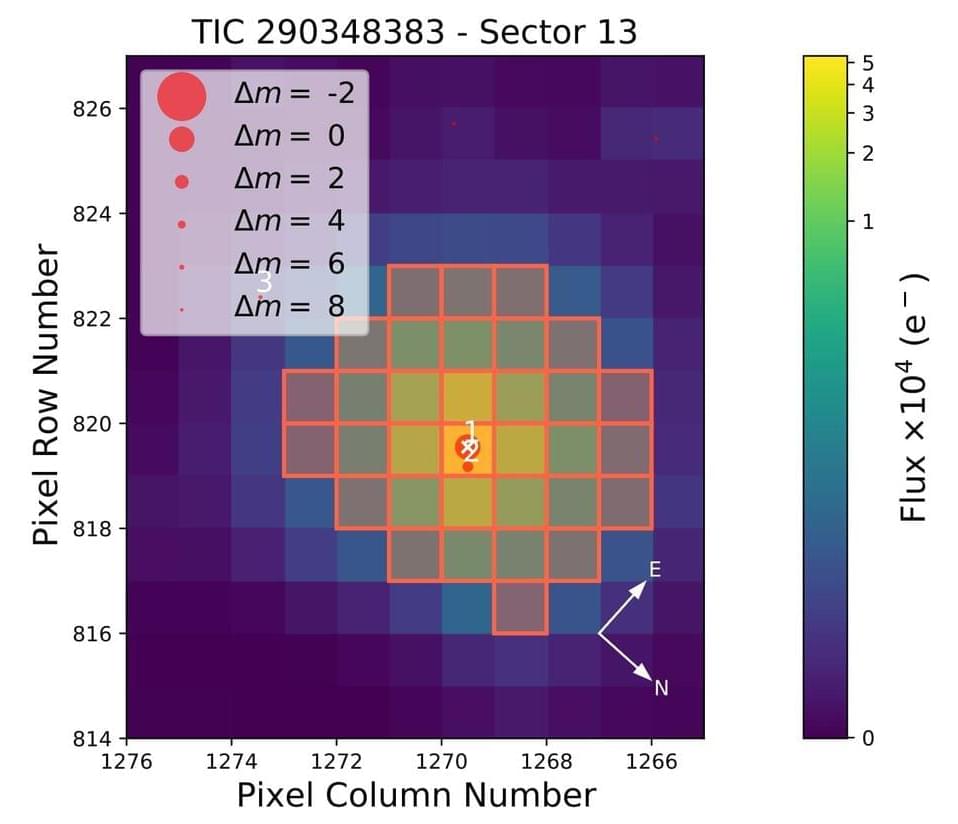 An international team of planetary scientists has characterized some of the features of an exoplanet named HD-207496-b, located approximately 138 light years from Earth. In their paper accepted for publication in the journal Astronomy & Astrophysics, and currently posted on the arXiv preprint server, the group describes their study of the exoplanet and the two theories regarding its likely makeup.
The exoplanet HD-207496-b was discovered as part of a larger effort to characterize naked core planets. As such, the team was analyzing HARPS spectroscopic observations of HD-207496—a bright k dwarf. By adding TESS photometry data, the group was able to measure the stars' brightness and wavelength, and by studying the exoplanet's transit characteristics, the team was able to calculate its period, mass, radius and density. That led them to a bit of a conundrum—was the exoplanet gaseous or watery?
The researchers calculated that the exoplanet had a radius 2.25 times that of Earth, with an orbit of 6.44 days. And it had a mass that was approximately 6.1 times Earth's. Simple math showed that the exoplanet had a density of 3.27 grams per cubic centimeter, which is less than that of Earth.