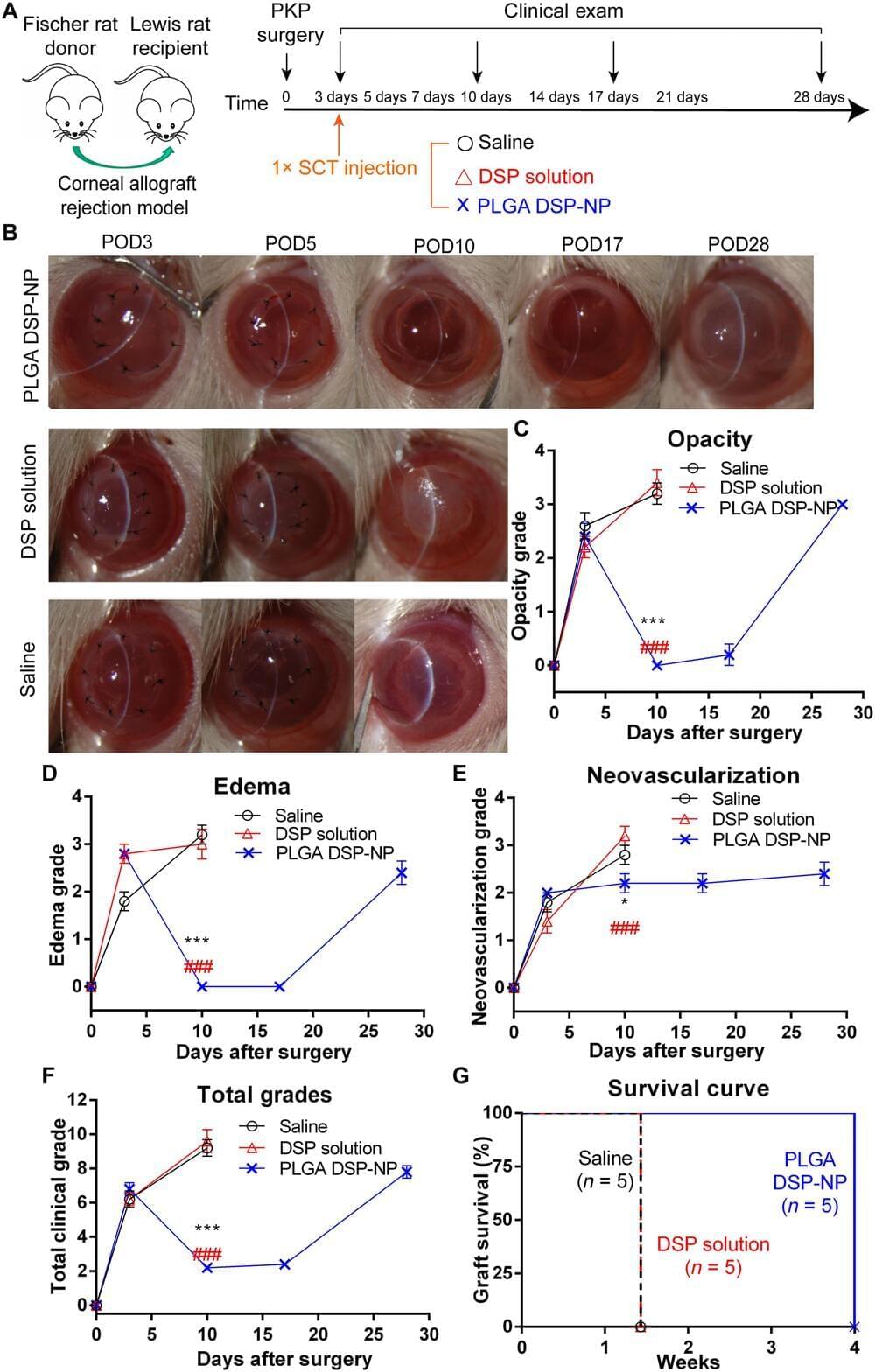 Corneal transplants can be the last step to returning clear vision to many patients suffering from eye disease. Each year, approximately 80,000 corneal transplantations take place in the U.S. Worldwide, more than 184,000 corneal transplantation surgeries are performed annually.
However, rejection rates for the corneal grafts can be as high as 10%. This is largely due to poor patient compliance to the medications, which require frequent administrations of topical eyedrops over a long period of time.
This becomes especially acute when patients show signs of early rejection of the transplanted corneas. When this occurs, patients need to apply topical eyedrops hourly to rescue the corneal grafts from failure.