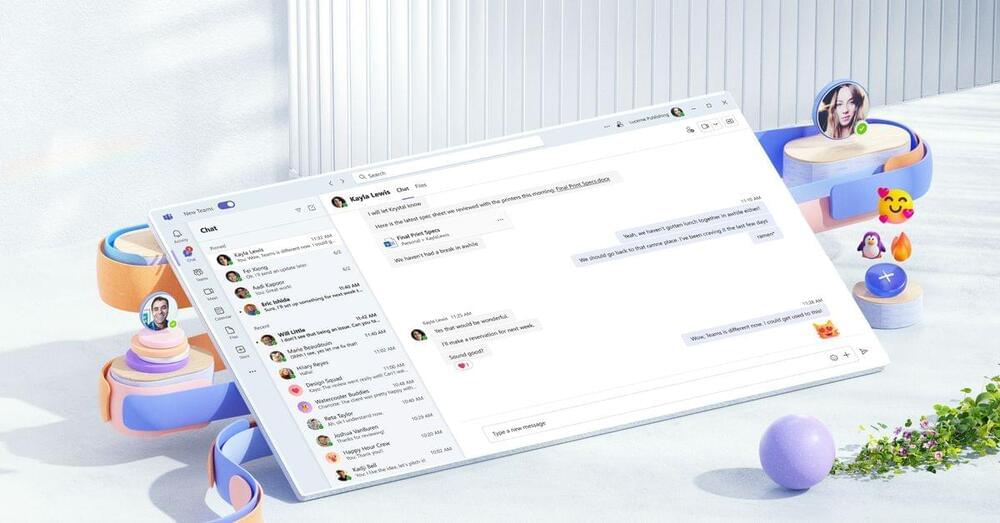 Microsoft Teams has been totally overhauled to run faster and have a more simplified interface.
Microsoft is overhauling its Teams app today to make it faster and easier to use. Microsoft Teams has been rebuilt from the ground up, with a new preview available today for businesses to try out this radical rework that has been years in the making.
"The new Teams is faster, simpler, and more flexible than ever before," says Sumi Singh, CVP of engineering for Microsoft Teams, in an interview with The Verge. "We've made tremendous strides in performance and usability. The new Teams is 2x faster while using 50 percent fewer resources."
---
The new Microsoft Teams isn't all about looks and performance, though. Microsoft is also adding in some very useful improvements. If you've ever had issues switching between different Microsoft Teams accounts in your organization, the new client has an improved method to let you see all of your accounts and notifications in a single drop-down menu. You won't have to log out of accounts and switch tenants to get access to different Teams instances.
If you're used to meetings with raised hands even after someone has asked a question, Microsoft is now improving this experience by automatically lowering hands after the person has spoken. Whiteboard is also getting the ability to paste Loop components to make the canvas even more collaborative. AI-powered video filters are also coming to Microsoft Teams, with a number of animated frames and the ability to change your video's hue in presentations.