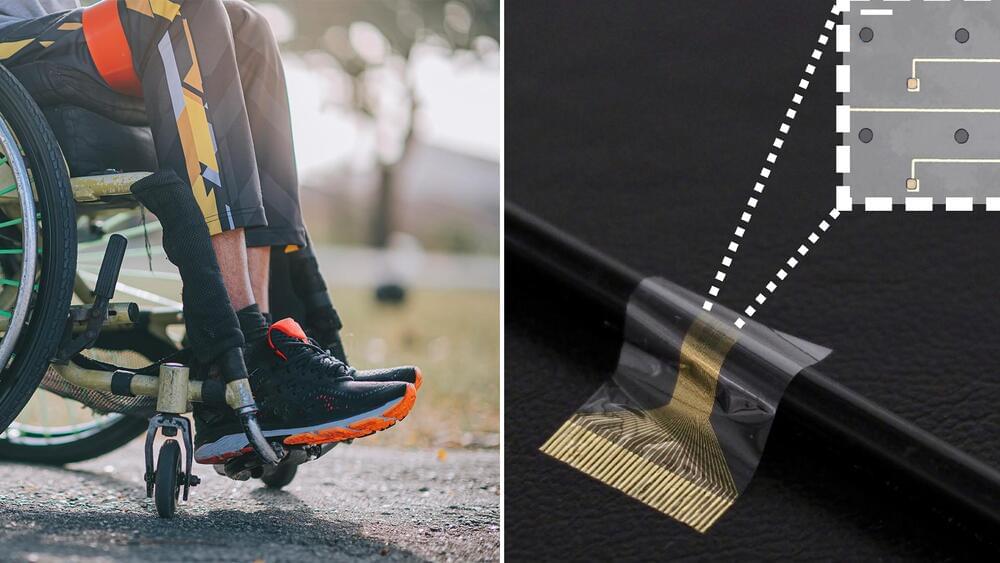 "This interface could revolutionize the way we interact with technology."
Researchers from the University of Cambridge have created a new type of neural implant that could restore limb function in paralyzed limbs.
There have been former attempts at using neural implants to restore limb function, but these mostly failed. This is because scar tissue can envelop the electrodes over time, disrupting the connection between the device and the nerve.
---
University of Cambridge.
The developed device works in sync between the brain and paralyzed limbs — it combines flexible electronics and human stem cells to "better integrate" with the nerve and drive limb function, according to a press release.