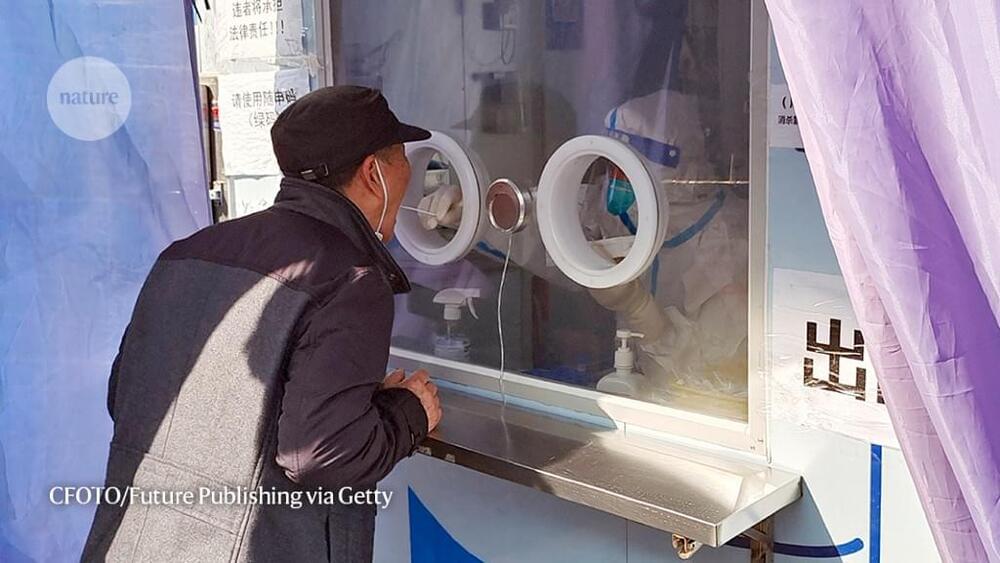 Three years into the pandemic, the immune systems of the vast majority of humans have learnt to recognize SARS-CoV-2 through vaccination, infection or, in many cases, both. But just how quickly do these types of immunity fade?
New evidence suggests that 'hybrid' immunity, the result of both vaccination and a bout of COVID-19, can provide partial protection against reinfection for at least eight months1. It also offers greater than 95% protection against severe disease or hospitalization for between six months and a year after an infection or vaccination, according to estimates from a meta-analysis2. Immunity acquired by booster vaccination alone seems to fade somewhat faster.
But the durability of immunity is much more complex than the numbers suggest. How long the immune system can fend off SARS-CoV-2 infection depends not only on how much immunity wanes over time but also on how well immune cells recognize their target. "And that has more to do with the virus and how much it mutates," says Deepta Bhattacharya, an immunologist at the University of Arizona College of Medicine in Tucson. If a new variant finds ways to escape the existing immune response, then even a recent infection might not guarantee protection.