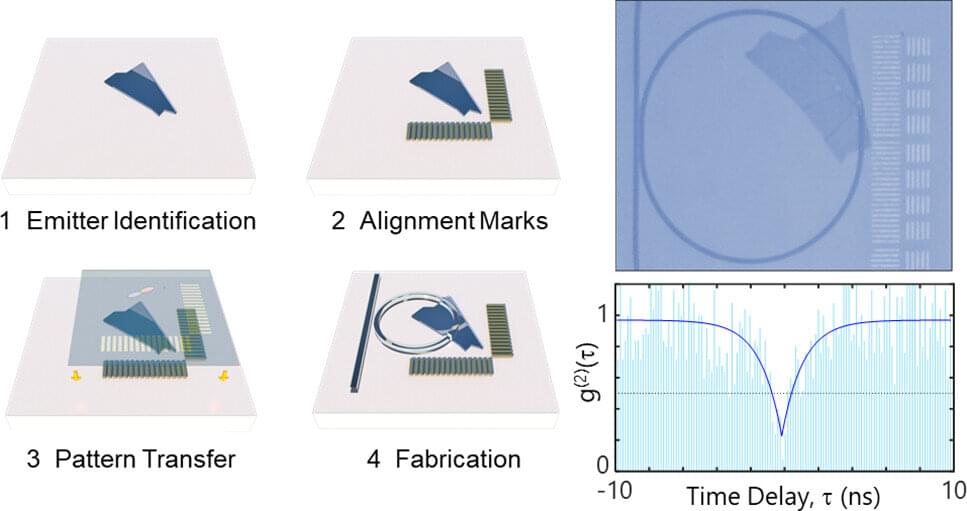 As buzz grows ever louder over the future of quantum, researchers everywhere are working overtime to discover how best to unlock the promise of super-positioned, entangled, tunneling or otherwise ready-for-primetime quantum particles, the ability of which to occur in two states at once could vastly expand power and efficiency in many applications.
Developmentally, however, quantum devices today are "about where the computer was in the 1950s," which it is to say, the very beginning. That's according to Kamyar Parto, a sixth-year Ph.D. student in the UC Santa Barbara lab of Galan Moody, an expert in quantum photonics and an assistant professor of electrical and computer engineering.
Parto is co-lead author of a paper published in the journal Nano Letters, describing a key advance: the development of a kind of on-chip "factory" for producing a steady, fast stream of single photons, essential to enabling photonic-based quantum technologies.