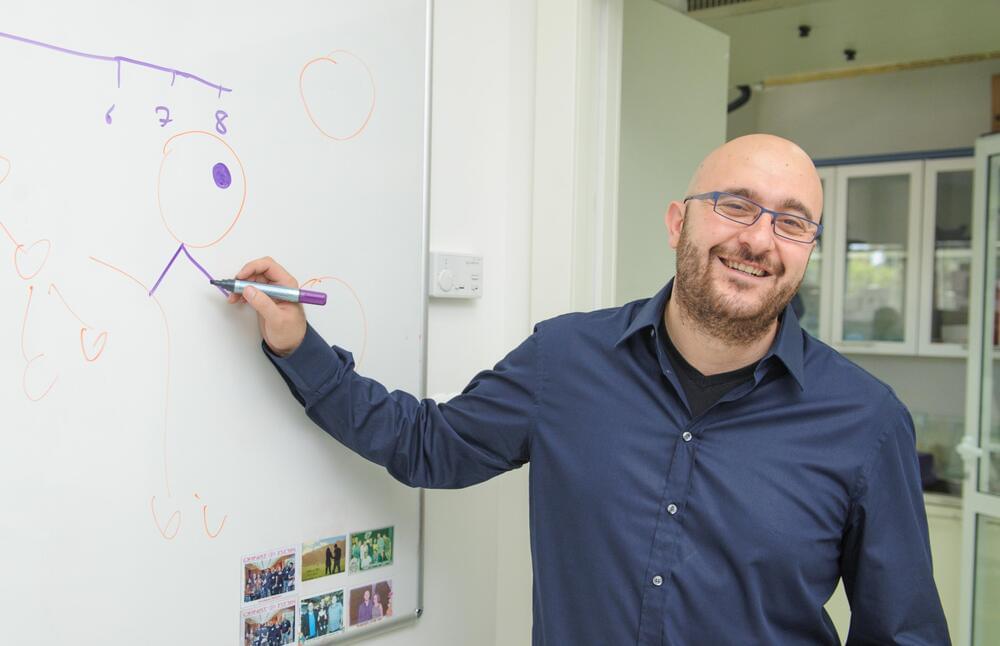 REHOVOT, ISRAEL—March 17, 2021— To observe how a tiny ball of identical cells on its way to becoming a mammalian embryo first attaches to an awaiting uterine wall and then develops into the nervous system, heart, stomach, and limbs: This has been a highly sought-after grail in the field of embryonic development for nearly 100 years. Now, Prof. Jacob Hanna of the Weizmann Institute of Science and his group have accomplished this feat. The method they created for growing mouse embryos outside the womb during the initial stages after embryo implantation will give researchers an unprecedented tool for understanding the development program encoded in the genes, and may provide detailed insights into birth and developmental defects as well as those involved in embryo implantation. The results were published in Nature.
Prof. Hanna, who is in the Institute's Department of Molecular Genetics, explains that much of what is currently known about mammalian embryonic development comes through either observing the process in non-mammals, like frogs or fish that lay transparent eggs, or obtaining static images from dissected mouse embryos and adding them together. The idea of growing early-stage embryos outside the uterus has been around since before the 1930s, Prof. Hanna says, but those experiments had limited success and the embryos tended to be abnormal.
Prof. Hanna's team decided to renew that effort in order to advance the research in his lab, which focuses on the way the development program is enacted in embryonic stem cells. Over seven years, through trial and error, fine-tuning and double-checking, his team came up with a two-step process in which they were able to grow normally developing mouse embryos outside the uterus for six days – around a third of their 20-day gestation period – by which time the embryos have a well-defined body plan and visible organs. "To us, that is the most mysterious and the most interesting part of embryonic development, and we can now observe it and experiment with it in amazing detail," say Prof. Hanna.