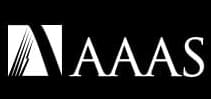 😗
---
BOSTON — Scientists at Dana-Farber Cancer Institute have developed a drug that potently neutralizes SARS-CoV-2, the COVID-19 coronavirus, and is equally effective against the Omicron variant and every other tested variant. The drug is designed in such a way that natural selection to maintain infectiousness of the virus should also maintain the drug's activity against future variants.
The investigational drug, described in a report published today in Science Advances, is not an antibody, but a related molecule known as an ACE2 receptor decoy. Unlike antibodies, the ACE2 decoy is far more difficult for the SARS-CoV-2 virus to evade because mutations in the virus that would enable it to avoid the drug would also reduce the virus's ability to infect cells. The Dana-Farber scientists found a way to make this type of drug neutralize coronaviruses more potently in animals infected with COVID-19 and to make it safe to give to patients.
This report comes at a time when antibody drugs used to treat COVID-19 have lost their effectiveness because the viral spike protein has mutated to escape being targeted by the antibodies.