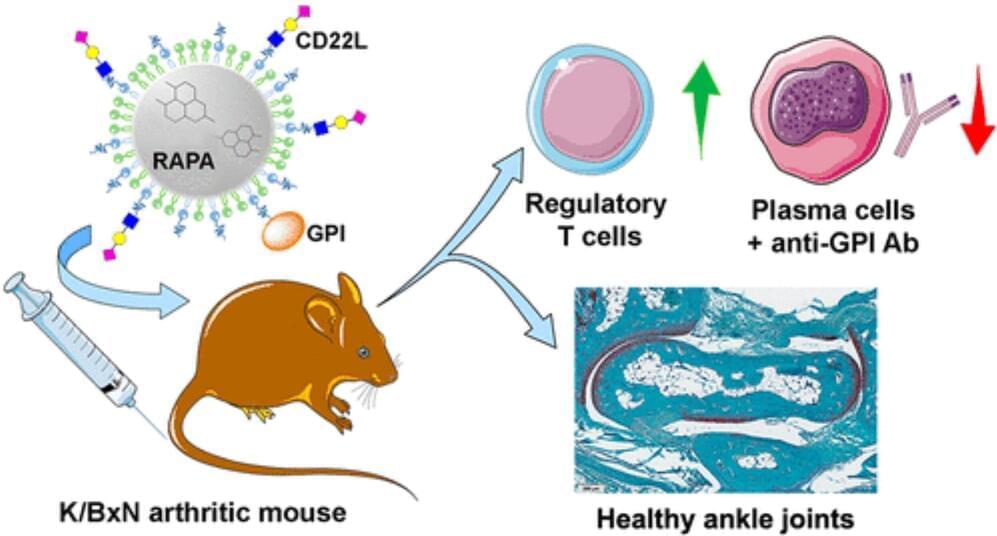 Scientists at Scripps Research have reported success in initial tests of a new, nanotech-based strategy against autoimmune diseases.
The scientists, who reported their results in ACS Nano, engineered cell-like "nanoparticles" that target only the immune cells driving an autoimmune reaction, leaving the rest of the immune system intact and healthy. The nanoparticles greatly delayed, and in some animals even prevented, severe disease in a mouse model of arthritis.
"The potential advantage of this approach is that it would enable safe, long-term treatment for autoimmune diseases where the immune system attacks its own tissues or organs—using a method that won't cause broad immune suppression, as current treatments do," says study senior author James Paulson, Ph.D., Cecil H. and Ida M. Green Chair of Chemistry in the Department of Molecular Medicine at Scripps Research.