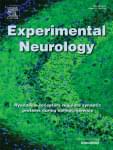 Year 2020 Stroke victims could eventually get dmt infusions where they can recover quickly after a stroke.
---
N, N-dimethyltryptamine (DMT) is an endogenous ligand of the Sigma 1 receptor (Sig-1R) with documented in vitro cytoprotective properties against hypoxia. Our aim was to demonstrate the in vivo neuroprotective effect of DMT following ischemia-reperfusion injury in the rat brain.
Transient middle cerebral occlusion (MCAO) was induced for 60 min in male Wistar rats using the filament occlusion model under general anaesthesia. Before the removal of the filament the treatment group (n = 10) received an intra-peritoneal (IP) bolus of 1 mg/kg-body weight (bw) DMT dissolved in 1 ml 7% ethanol/saline vehicle, followed by a maintenance dose of 2 mg/Kg-bw/h delivered over 24 h via osmotic minipumps. Controls (n = 10) received a vehicle bolus only. A third group (n = 10) received a Sig-1R antagonist (BD1063, 1 mg/kg-bw bolus +2 mg/kg-bw/h maintenance) in parallel with the DMT. Lesion volume was measured by MRI 24 h following the MCAO. Shortly after imaging the animals were terminated, and the native brains and sera were removed. Four rats were perfusion fixed. Functional recovery was studied in two separate group of pre-trained animals (n = 8–8) using the staircase method for 30 days.