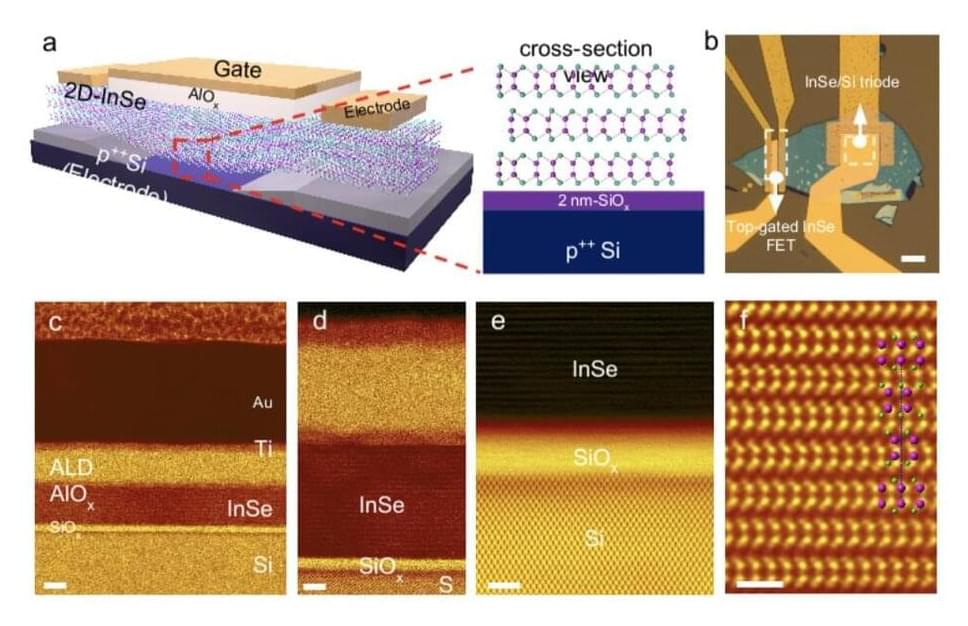 Electronics engineers worldwide are trying to improve the performance of devices, while also lowering their power consumption. Tunnel field-effect transistors (TFETs), an experimental class of transistors with a unique switching mechanism, could be a particularly promising solution for developing low-power electronics.
Despite their potential, most TFETs based on silicon and III-V heterojunctions exhibit low on-current densities and on/off current ratios in some modes of operation. Fabricating these transistors using 2D materials could help to improve electrostatic control, potentially increasing their on-current densities and on/off ratios.
Researchers at University of Pennsylvania, the Chinese Academy of Sciences, the National Institute of Standards and Technology, and the Air Force Research Laboratory have recently developed new heterojunction tunnel triodes based on van der Waals heterostructures formed from 2D metal selenide and 3D silicon. These triodes, presented in a paper published in Nature Electronics, could outperform other TFETs presented in the past in terms of on-current densities and on/off ratios.