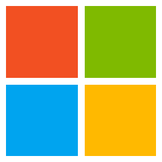 Earlier this year, we announced our vision to empower any developer to become a space developer through Azure. With over 90 million developers on GitHub, we have created a powerful ecosystem and we are focused on empowering the next generation of developers for space. Today, we are announcing a crucial step towards democratizing access to space development, with the preview release of Azure Orbital Space SDK (software development kit)—a secure hosting platform and application toolkit designed to enable developers to create, deploy, and operate applications on-orbit.
By bringing modern cloud-based applications to spacecrafts we not only increase the efficiency, value, and speed of insights from space data but also increase the value of that data through the optimization of ground communication.
Many of the fundamental technological improvements that have accelerated the growth of Internet of Things (IoT) in the past decade remain untapped by space development missions today. With the Azure Orbital Space SDK, we will help bring those improvements to space through modern agile software deployment, container-based development, use of higher-level languages, and cloud-managed networking. Extending the power of the Azure cloud into space means that spacecraft development will take less time, cost less, and bring more people into the space development ecosystem.