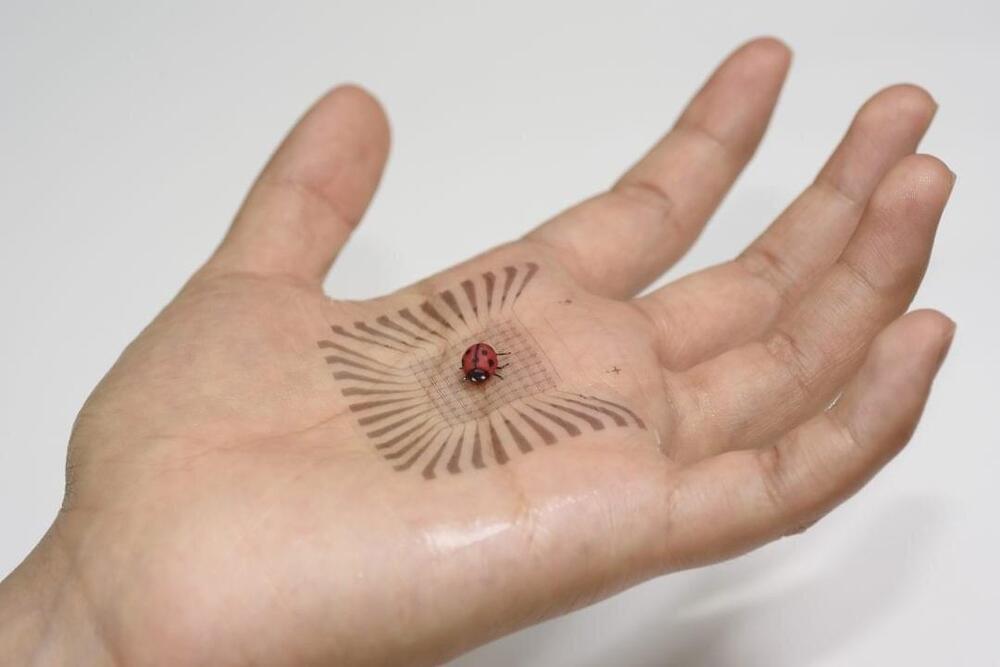 Skin-like electronics could seamlessly integrate with the body for applications in health monitoring, medication therapy, implantable medical devices, and biological studies.
With the help of the Polsky Center for Entrepreneurship and Innovation, Sihong Wang, an assistant professor of molecular engineering at the University of Chicago's Pritzker School of Molecular Engineering, has secured patents for the building blocks of these novel devices.
Drawing on innovation in the fields of semiconductor physics, solid mechanics, and energy sciences, this work includes the creation of stretchable polymer semiconductors and transistor arrays, which provide exceptional electrical performance, high semiconducting properties, and mechanical stretchability. Additionally, Wang has developed triboelectric nanogenerators as a new technology for harvesting energy from a user's motion—and designed the associated energy storage process.