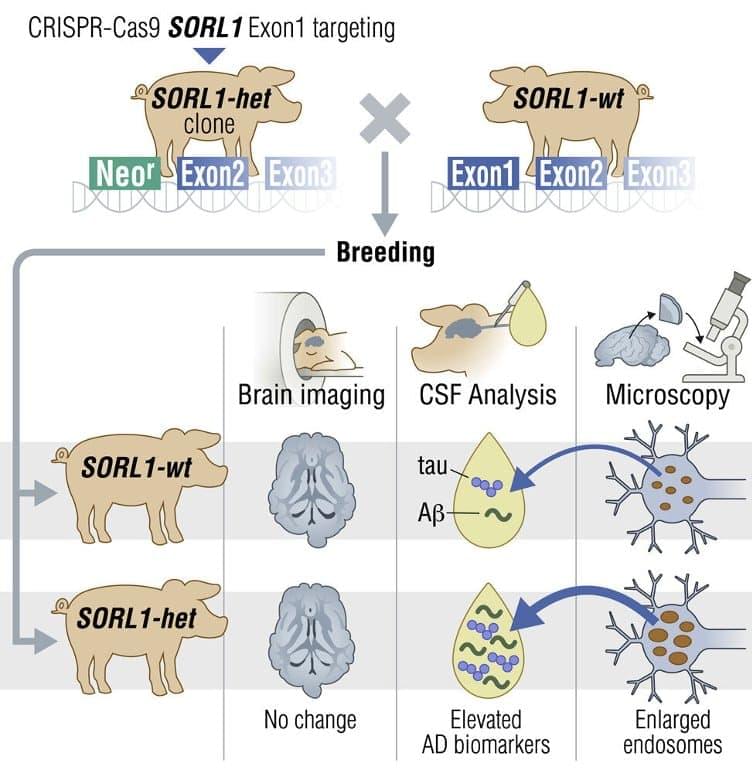 Summary: New research in cloned pigs with a mutation of the SORL1 sheds light on Alzheimer's development. The findings could pave the way for new treatments for the neurodegenerative disorder.
Source: Aarhus University.
For decades, researchers from all over the world have been working hard to understand Alzheimer's disease. Now, a collaboration between the Department of Biomedicine and the Department of Clinical Medicine at Aarhus University has resulted in a flock of minipigs that could lead to a major step forward in the research and treatment of Alzheimer's.