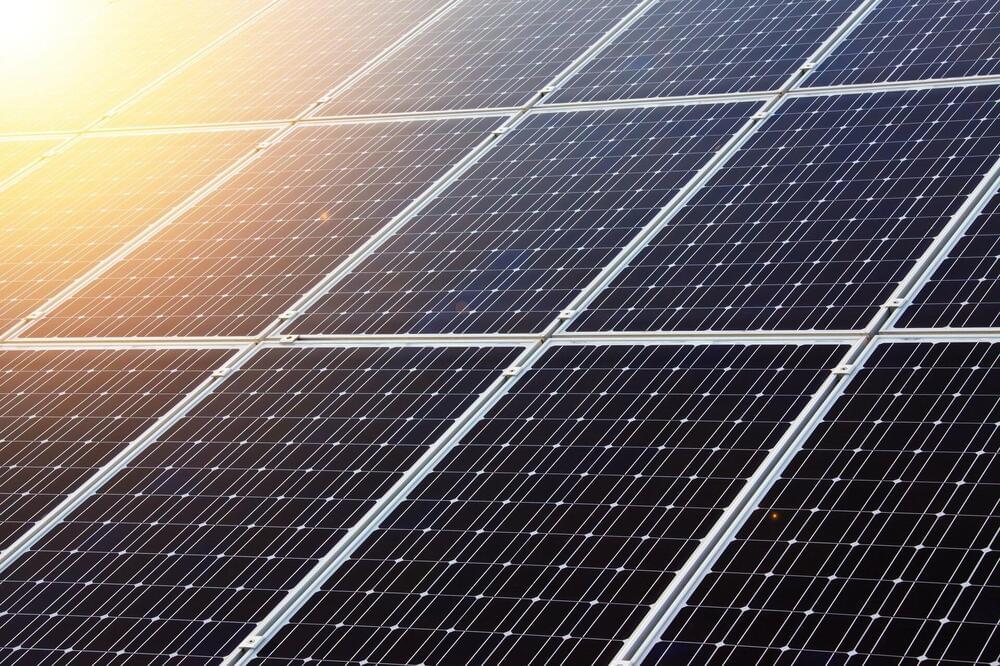 A perovskite solar cell developed by engineers at the University of California San Diego brings researchers closer to breaking the ceiling on solar cell efficiency, suggests a study published Aug. 10 in Nature.
The new solar cell is a lead-free low-dimensional perovskite material with a superlattice crystal structure —a first in the field. What's special about this material is that it exhibits efficient carrier dynamics in three dimensions, and its device orientation can be perpendicular to the electrodes. Materials in this particular class of perovskites have so far only exhibited such dynamics in two dimensions—a perpendicularly orientated solar cell has never been reported.
Thanks to its specific structure, this new type of superlattice solar cell reaches an efficiency of 12.36%, which is the highest reported for lead-free low-dimensional perovskite solar cells (the previous record holder's efficiency is 8.82%). The new solar cell also has an unusual open-circuit voltage of 0.967 V, which is higher than the theoretical limit of 0.802 V. Both results have been independently certified.