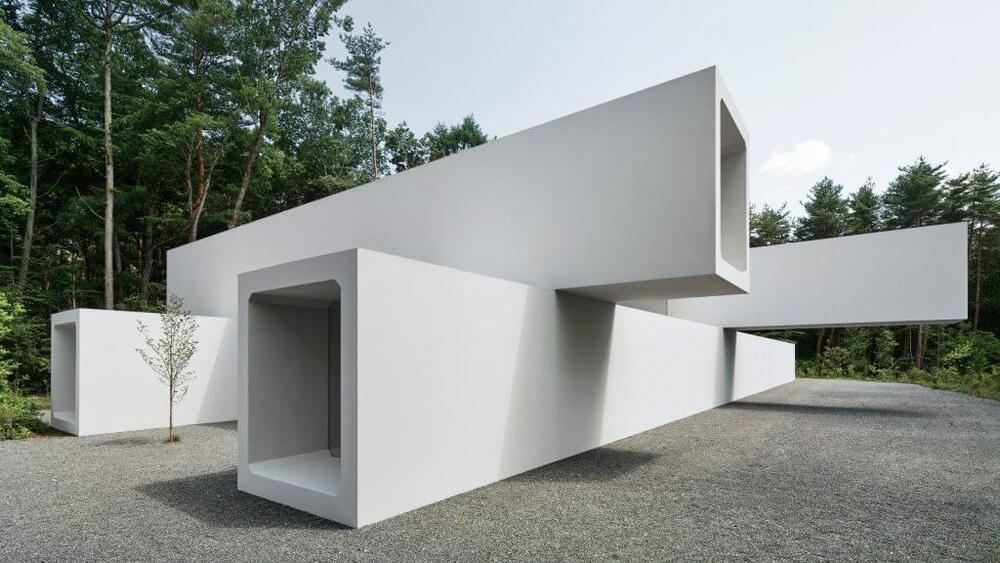 Japanese studio Nendo has created an archive to house its products and furniture from precast concrete box culverts in central Japan.
Named Culvert Guesthouse, the archive and residence was constructed from four tunnel-like forms that were stacked on top of each other.
Designed by the studio as its own archive, the distinctive-shaped building is located in dense woodland on the edge of the town of Miyota in Nagano Prefecture.