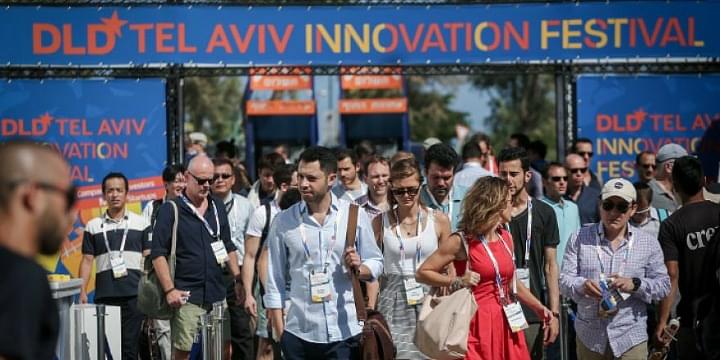 Participants at the DLD Tel Aviv Digital Conference, Israel's largest international high-tech gathering, held at the Old Train Station complex in Tel Aviv on Sept. 6, 2017. Photo: Miriam Alster/Flash90.
Israel announced the launch of a $6.2 million program to boost the number of Arab-Israelis employed in the high-tech sector as the country suffers from a shortage of skilled workers.
The grants will be awarded to companies, corporations and NGOs to cover a maximum of 70 percent of their costs for developing programs and models to help further integrate Arab-Israelis into the high-tech industry, the Israel Innovation Authority and the Economy Ministry's Directorate General of Labor said in a joint statement on Thursday.