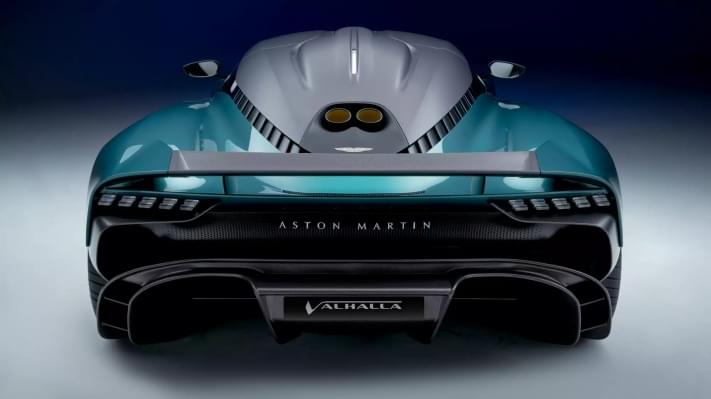 Aston Martin is using its upcoming Valhalla high-performance plug-in hybrid to develop a playbook for its future EVs.
Executives said that the 937-horsepower Valhalla supercar exhibited at the Pebble Beach Concours d'Elegance on Sunday showcases lessons in driver engagement, visual effects and sound that could surface in its first EV in 2025.
"If we get that performance hybrid recipe right, it's something we could see elsewhere later on in the range," said Alex Long, head of product and market strategy for Aston Martin Lagonda.