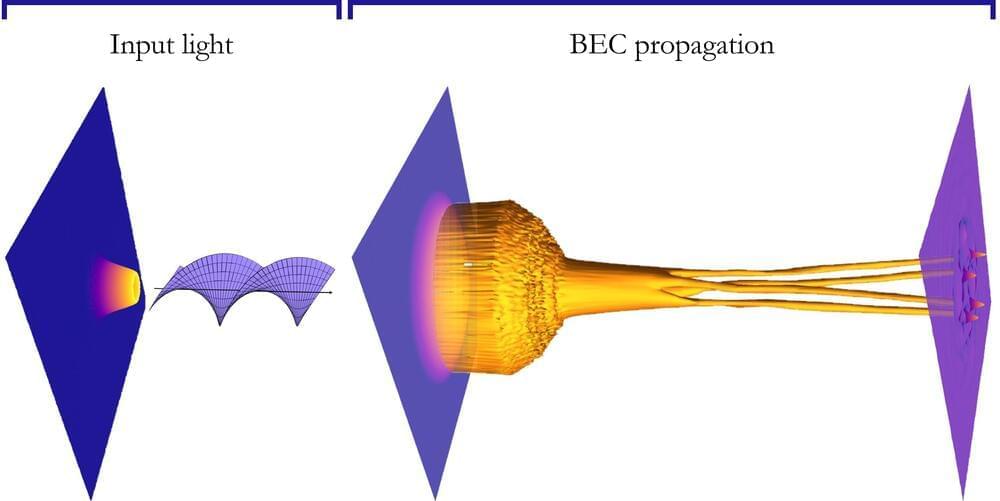 A new method for shaping matter into complex shapes, with the use of 'twisted' light, has been demonstrated in research at the University of Strathclyde.
When atoms are cooled to temperatures close to absolute zero (−273 degrees C), they stop behaving like particles and start to behave like waves.
Atoms in this condition, which are known as Bose–Einstein condensates (BECs), are useful for purposes such as realization of atom lasers, slow light, quantum simulations for understanding the complex behavior of materials like superconductors and superfluids, and the precision measurement technique of atom interferometry.