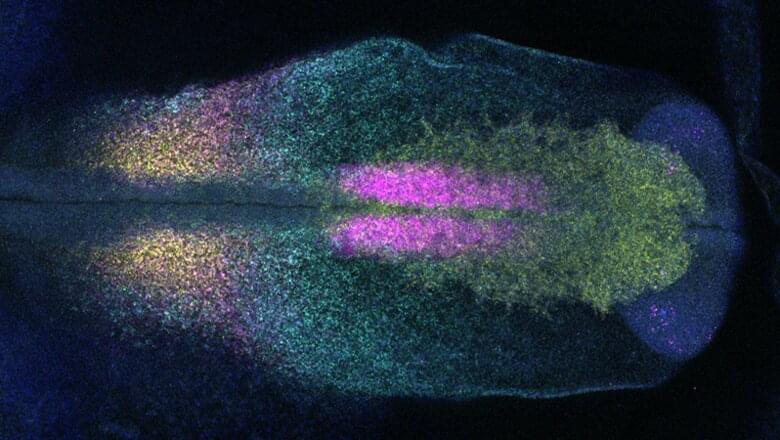 A new King's-led study, published in the Proceedings of the National Academy of Sciences, has found that a single factor (a protein coding gene known as Sox8) can make non-ear cells adopt ear character during embryo development. The findings not only demonstrate how cell fate decisions are regulated in the embryo but may also inform reprogramming and regenerative strategies for the ear developmental malformations.
Responsible for the sense of hearing and balance, the inner ear is critically important for communication with the environment. In humans, developmental malformations of the ear have life-long consequences, while age-related hearing defects affect a large proportion of the population. Currently, there are no therapies that involve biological approaches—only hearing aids or cochlear implants, as how the ear normally develops is not fully understood and many of the controlling factors are poorly characterized.
Researchers from the Faculty of Dentistry, Oral and Craniofacial Sciences at King's, in collaboration with colleagues from the Francis Crick Institute, explored the earliest steps in ear development to determine what causes cells to become ear cells, and what makes them different from cells which form other sense organs.