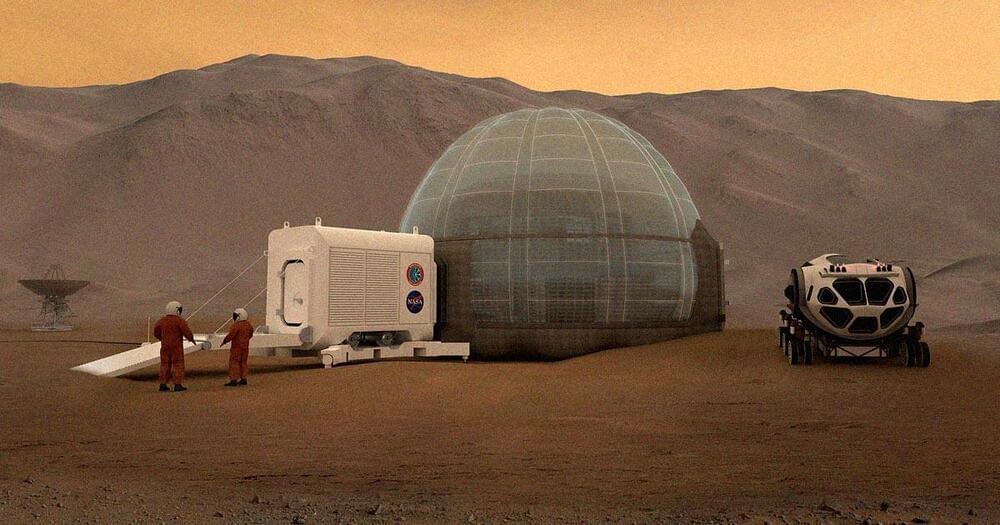 During a high-level talk on NASA's objectives for human space exploration, we got an early glimpse of what a 30 day crewed mission to the surface of Mars could eventually look like.
It's an exciting prospect that, while many years if not decades away, shows the agency's commitment to fulfilling humanity's dreams of setting foot on the Red Planet for the first time in history.
NASA director of space architectures Kurt "Spuds" Vogel outlined what such a mission could entail. The agency is envisioning a habitat spacecraft to make the months long journey there, which uses a hybrid rocket stage that combines chemical and electric propulsion.