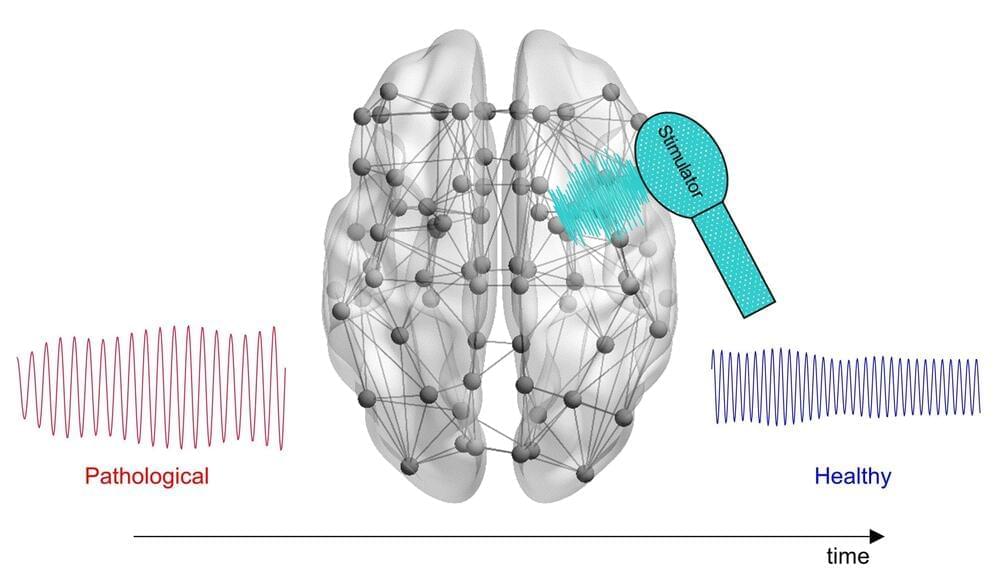 Scientists have developed a novel computational approach that incorporates individual patients' brain activity to calculate optimal, personalized brain stimulation treatment for Alzheimer's disease. Lazaro Sanchez-Rodriguez of the University of Calgary, Canada, and colleagues present their new framework in PLOS Computational Biology.
Electrical stimulation of certain parts of the brain could help promote healthy activity in neural circuits impaired by Alzheimer's disease, a neurodegenerative condition. This experimental treatment has shown some promise in clinical trials. However, all patients currently receive identical treatment protocols, potentially leading to different outcomes according to individual variations in brain signaling.
To investigate the possibility of personalized brain stimulation, Sanchez-Rodriguez and colleagues took a theoretical approach. They built a computational tool that incorporates patients' MRI scans and physiological brain signaling measurements to calculate optimal brain stimulation signals, with the goal of delivering efficient, effective personalized treatment.