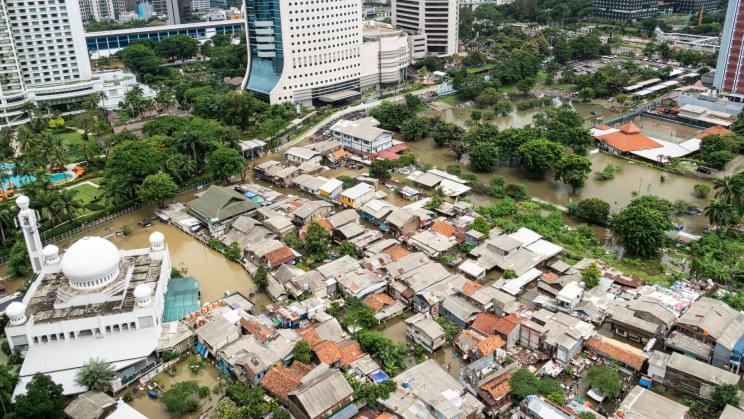 "The main goal is to build a smart new city, a new city that is competitive at the global level, to build a new locomotive for the transformation… toward an Indonesia based on innovation and technology based on a green economy."
Environmental groups not on board However, not all are on board with Widodo's new plans. Environmental groups worry that the new city may disturb the orangutans, leopards, and other wildlife that already live there. There is also the fact that the new development would cost a whopping $34 billion, a price much too high to pay during an already costly pandemic.
Full Story:
---
Pretty soon it won't just be Indonesia's Navy submarine that will have disappeared. Its capital city Jakarta is also sinking quickly.
Indonesia is looking to replace its capital city because it is very polluted, congested, susceptible to earthquakes, and quickly sinking, according to the Associated Press. The country now aims to build a more sustainable, cleaner, and resilient capital city.
A smart new city
"The construction of the new capital city is not merely a physical move of government offices," President Joko Widodo said ahead of parliament's approval of the plan last week according to the Associated Press. "The main goal is to build a smart new city, a new city that is competitive at the global level, to build a new locomotive for the transformation … toward an Indonesia based on innovation and technology based on a green economy."