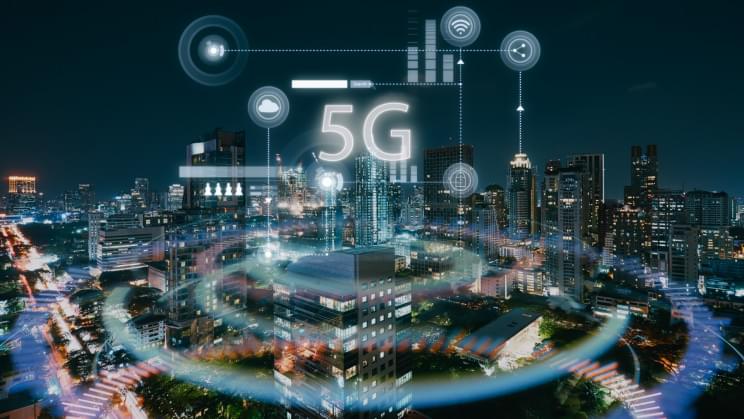 With 5G, apps and services that we can't even imagine will be possible.
What good is a smart toaster if it can't connect to the network?
CES 2022 is packed with tech that needs lightning-fast connection to the internet. That's one reason why so many people at the trade show in Las Vegas are laser-focused on 5G. A handful of industry leaders got together at the conference to discuss the opportunities and challenges of making tech that works with the new global wireless standard.
J. David Grossman, VP Regulatory Affairs Consumer Technology Association, led the discussion. He was joined by John Godfrey, senior VP of Public Policy at Samsung Electronics, Inc; Asad Ramzanali, Legislative Director at the Office of Congresswoman Annna Eshoo; Emily Hebein, Legislative Assistant for Representative Bob Latta; and Deanna Kovar VP, Production & Precision Ag Production Systems at John Deere.
The panel discussedhow 5G is expected to transform tech innovation — and how federal, state, and local policy can create the right conditions for success.
Full Story: