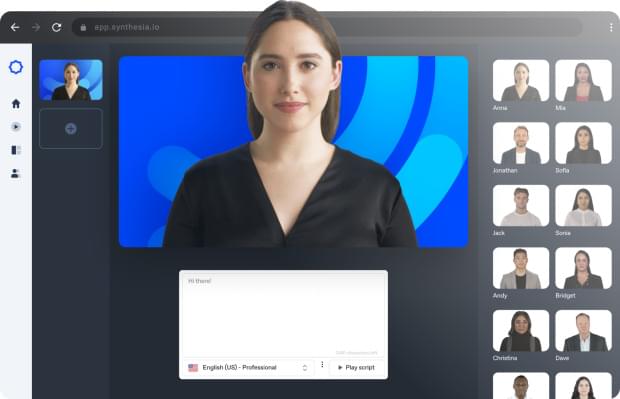 Synthesia, a startup using AI to create synthetic videos, is walking a fine, but thus far prosperous, line between being creepy and being pretty freakin' cool.
Today, it announced the close of a $50 million Series B funding round led by Kleiner Perkins, with participation from GV and existing investors Firstmark Capital, LDV Capital, Seedcamp and MMC Ventures.
Synthesia allows anyone to turn text or a slide deck presentation into a video, complete with a talking avatar. Customers can leverage existing avatars, created from the performance of actors, or create their own in minutes by uploading some video. Users also can upload a recording of their voice, which can be transformed to say just about anything under the sun.