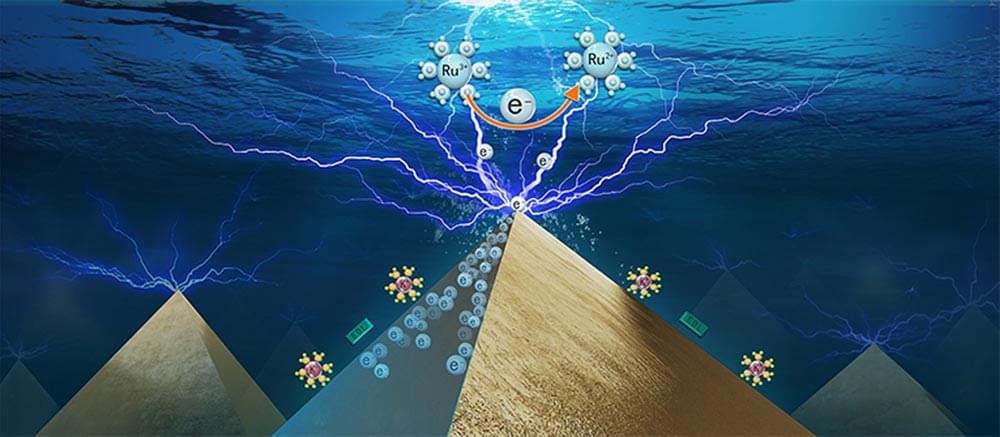 The involvement between electron transfer (ET) and catalytic reaction at electrocatalyst surface makes electrochemical process challenging to understand and control. How to experimentally determine ET process occurring at nanoscale is important to understand the overall electrochemical reaction process at active sites.
Recently, a research group led by Prof. LI Can and Prof. FAN Fengtao from the Dalian Institute of Chemical Physics (DICP) of the Chinese Academy of Sciences (CAS) captured the electron transfer imaging in electrocatalysis process.
This study was recently published in the journal Nano Letters.