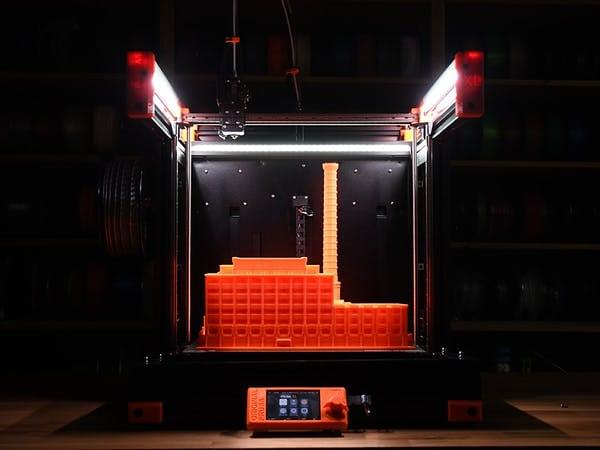 The electronics were also improved with a new full-color touchscreen interface and a modular wiring system. An RGB LED lighting system adds nice ambiance and could help users create more exciting time lapse videos of their prints. Prusa is even considering releasing an official, though unsupported, Klipper firmware for those users who have grown to love Klipper in other CoreXY printers.
The most exciting feature by far, however, is the new swappable toolhead system. This is similar to the E3D ToolChanger design and lets the printer switch between different extruders during a print, allowing for multicolor or multi-material prints. An innovative calibration routine ensures that quality doesn't suffer after a tool change.
Prusa Research hasn't yet announced an official release date, but you can reserve a pre-order by placing a $200 deposit right now. A semi-assembled Prusa XL with a single toolhead will cost $1,999. A Prusa XL with dual toolheads will cost $2,499 and a Prusa XL with five toolheads will cost $3,499.