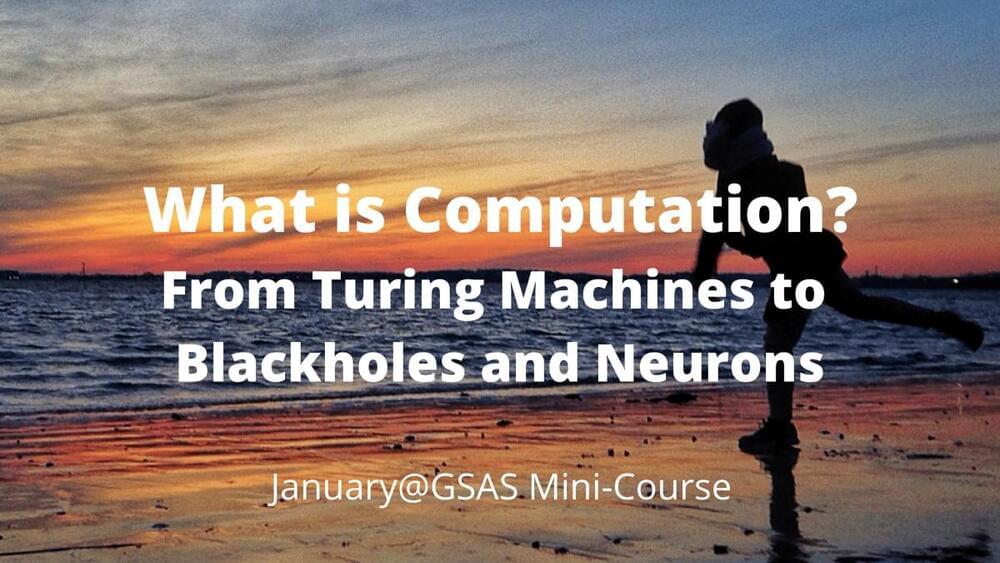 [Cross posted on Chi-Ning's blog, the course is open also to non-Harvard people. Chi-Ning is my amazing grad student, who has worked on several aspects related to the course, including quantum computation and neurally-plausible computation. He assembled a great collection of guest speakers and so this course looks like it will be very exciting. Boaz]
In the following January, Harvard GSAS kindly supports me to offer a mini-course on "What is Computation? From Turing Machines to Blackholes and Neurons". In this blog post, I'm going to share the motivation for teaching this mini-course and give an overview on what you will learn if you are interested in participating!
Computation is not an exotic word for people living in the 21st century. In high school, kids have to learn and do all sorts of computations in arithmetics (and some even start to write computer programs!). For scientists, computational methods become more and more common and sometimes even completely change the paradigm of a field. There are computers of different forms hiding in our daily life ranging from your smartphones to the toy of your pets. Also, from time to time we see excitement on the news about the development of quantum computing and artificial intelligence. Computation has become central in human civilization, however, do we really understand what computation is?