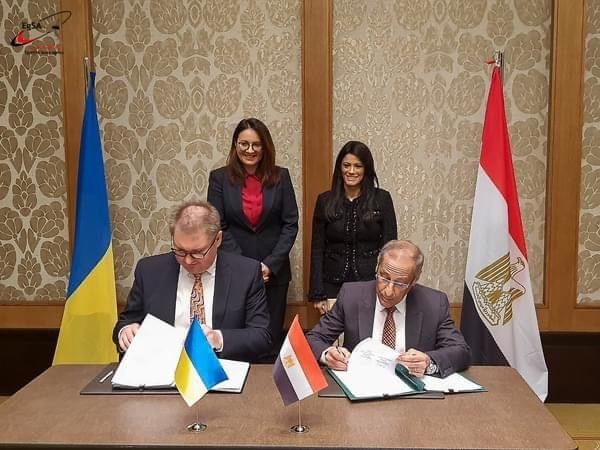 The Egyptian Space Agency (EgSA) has signed a Memorandum of Understanding with the Ukrainian Space Agency. The parties signed the MoU for cooperation in space and the peaceful use of outer space for various purposes. The primary goal is to activate mechanisms for cooperation in space activities, research and exploration for peaceful purposes. The MoU also encourages exchanging knowledge and experience between the two countries and leveraging available human resources and techniques.
The Egyptian Space Agency and the Ukrainian Space Agency signed the MoU through Dr Mohammed Al-Qussi, the Egyptian Space Agency CEO and Mr Volodymyr Tavatai, Head of the Ukrainian State Space Agency. Furthermore, the signature was in the presence of Dr Rania Al-Mashat, Minister of International Cooperation, and His Excellency Yulia Sveredenko, First Deputy Prime Minister of Ukraine and Minister of Economic Development and Trade of Ukraine. The signature also came during the eighth session of the Egyptian-Ukrainian Government Committee.
Another aim the MoU intends to realise is enhancing and facilitating the exchange of visits and bilateral meetings and workshops in various research activities. It also seeks to promote the provision of training and raise the efficiency of Egyptian specialists. The MoU will also help EgSA build capacity in space project management, develop advanced manufacturing techniques for space applications, and other priority hubs for both sides.