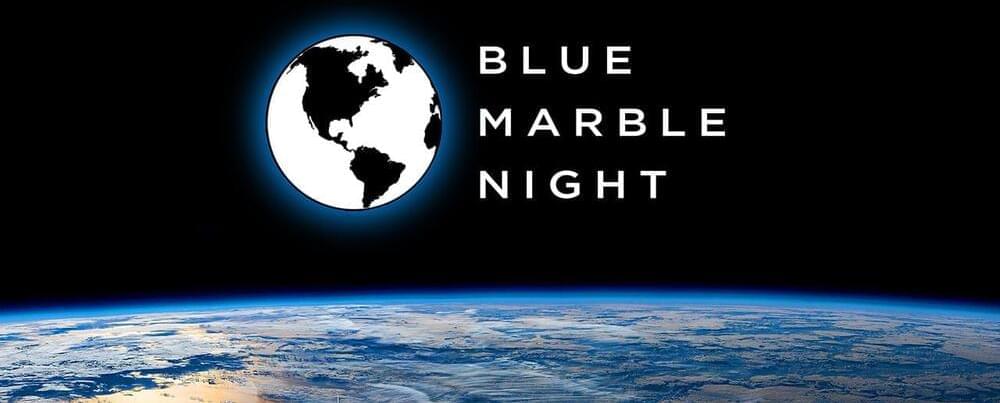 Help us turn December BLUE… register here for the space party:
www.f4f.space/bluemarblenight.
F4F is launching Blue Marble Night as a new spacer holiday, commemorating the Blue Marble photo taken by Apollo 17 on 7 December, 1972.
LAST CALL FOR VIDEOS!
Want to help?
We are setting up a celebration of the limitless inspiration of space. One that recognizes the fragility of our world while simultaneously infusing a sense of hope and awe. We will have the Overview Effect and our future in space as the main focuses. : Here is what you can do:
1. Recruit celebrities and regular people to record 30–60 second testimonials about the Overview Effect or their connection to space.
2. Recruit thought leaders willing to give 10–15 minute talks about the majesty of space, the Overview Effect, our future in space, Apollo 17 etc.
In both vids, close out the vid with the toast "Happy Blue Marble Night and next year on the moon." Encourage people to wear blue or to toast with blue drinks.
3. Make art centred on the Blue Marble photo, the Overview Effect or our future in space and post it to your social media accounts and tag @f4fspace and include the hashtag #BlueMarbleNight as a bonus:
4. also include the hashtag #Frankismywingman to enter for a chance to win a free signed copy of the Overview Effect by Frank White. (https://amzn.to/2YaAIqz) We would love to include as many space orgs and individual spacers in this first annual BMN as possible and would love to get some eyeballs on those orgs in exchange for supporting us with videos and boosting our signal. BMN will be held on Saturday the 4th of December as an all-day virtual event. If anyone wants to help with this let me know also if you can pass the word on this to all orgs and people you think want to celebrate with us that is stellar If anyone needs more information have them reach out to [email protected] with the subject: BMN.
---
Blue Marble Week is a celebration of Earth's first selfie. It is humanity's first whole-earth image from space.