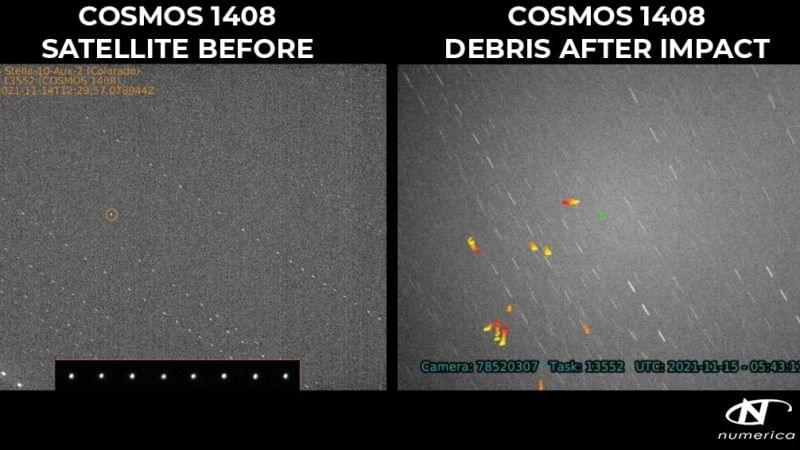 Pieces of a shattered Soviet-era satellite are visible in new telescope images after its destruction by a Russian anti-satellite weapons test on Monday (Nov. 15).
The images were captured by Numerica Corp., a Colorado-based company provides tracking of space debris objects, and shared by the company's partner Slingshot Aerospace on Twitter. They show images and video of the debris in the wake of a direct-ascent anti-satellite test by Russia Monday that sent a missile from the ground to destroy a defunct satellite called Cosmos-1408.
The telescopic footage shows just some of the more than 1,500 trackable pieces of debris from Cosmos-1408 after its destruction by Russia. The U.S. Space Department, U.S. military officials and NASA administrator Bill Nelson are among the authorities condemning Russia for the act, which they said put the International Space Station at risk from the debris.
---
You can see the doomed satellite before and after impact.