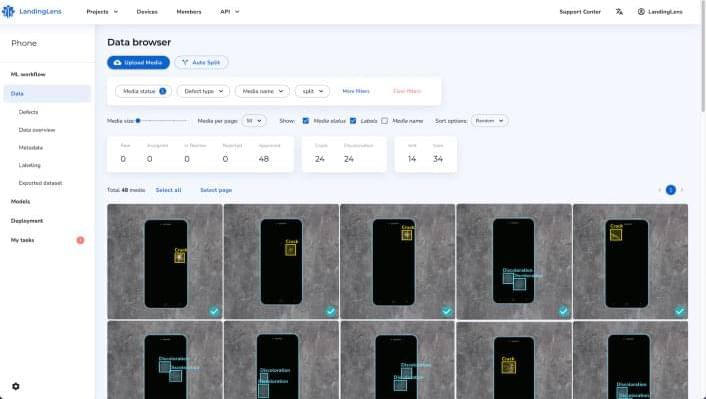 Just over a year after launching its flagship product, Landing AI secured a $57 million round of Series A funding to continue building tools that enable manufacturers to more easily and quickly build and deploy artificial intelligence systems.
The company, started by former Google and Baidu AI guru Andrew Ng, developed LandingLens, a visual inspection tool that applies AI and deep learning to find product defects faster and more accurately.
Ng says industries should adopt a data-centric approach to building AI, which provides a more efficient way for manufacturers to teach an AI model what to do, using no code/low code capabilities, which include just a few mouse clicks to build advanced AI models in less than a day.