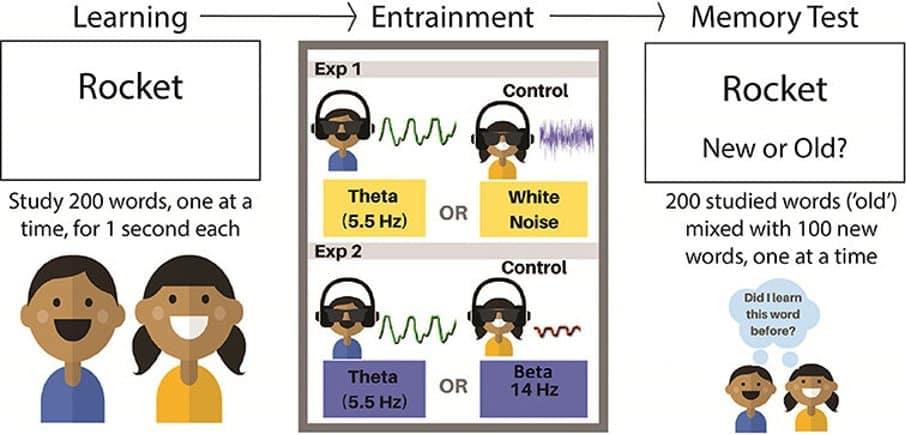 Summary: Entrainment can safely manipulate brain waves to induce improvements in memory, a new study reveals.
Source: Florida Institute of Technology.
The brain is made of millions of cells called neurons, that send electrical messages to talk to each other in patterns of vertical electric activity called oscillations. By inducing them first, then finding the amplitude of the specific brain waves is improved during memory, ultimately memory performance itself is boosted. Once introduced, what if a person can boost the speed of these oscillations to improve memory? A university study in a journal for adolescents may show we can.