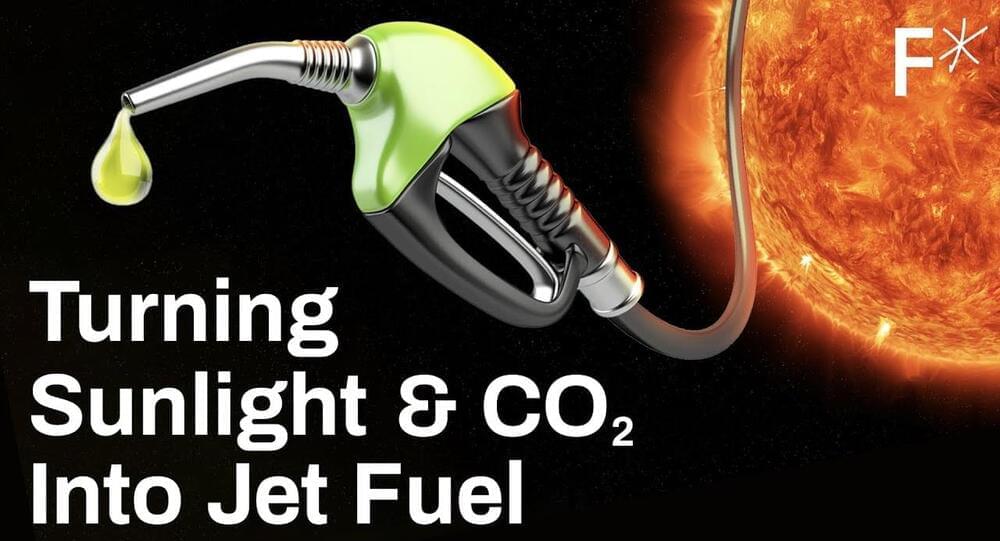 AArtificial photosynthesis turns CO2 into sustainable fuel: Carbon capture is the idea of taking CO2 from the air and storing it. Carbon conversion is taking that same CO2 and turning it into something useful. CO2 can be used for a number of products, but one of the most exciting is alternatives to fossil fuels.
If we look at what's possible with batteries today, you can do a lot. You can electrify certain portions of aviation, but they're just never gonna touch that jumbo jet full of a couple of hundred passengers going a thousand miles. And that's where sustainable aviation fuels come in.
Jason Salfi, CEO of Dimensional Energy, a company using artificial photosynthesis to produce carbon-neutral alternatives to fossil fuels. Their first product, a carbon-neutral jet fuel.