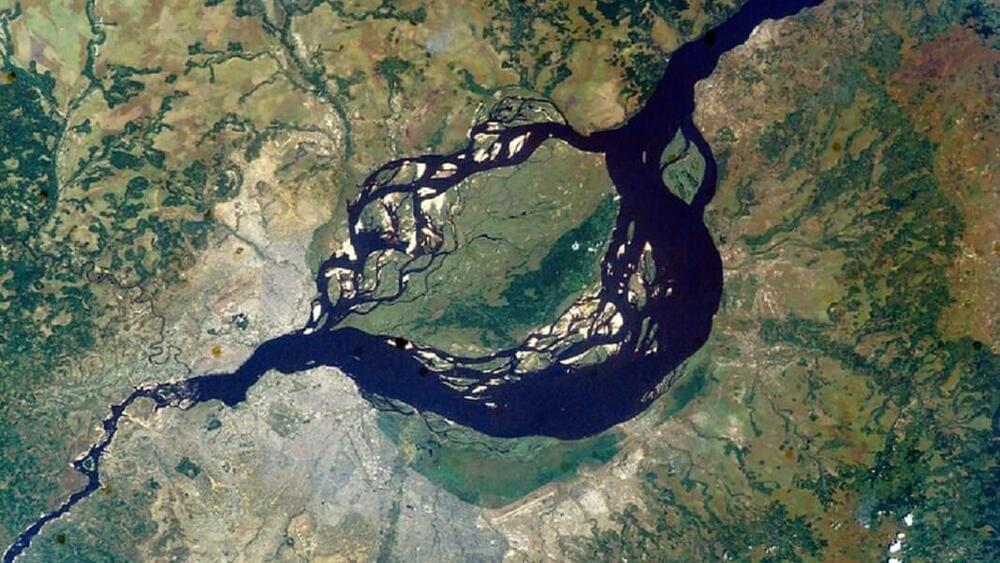 His team, he adds, has spent years refining the technology's atmospheric sensing, mirror controls, and motion detection capabilities; Taara's terminals can now automatically adjust to changes in the environment to maintain precise connections.
Project Taara aims to bridge a connectivity gap between the Republic of the Congo's Brazzaville and the Democratic Republic of Congo's Kinshasa. The cities lie just 4.8 kilometers (2.9 miles) apart, but between them is the Congo River —it's the deepest river in the world (220 meters/720 feet in parts! Pretty terrifying, if you ask me), the second-fastest, and the only one that crosses the equator twice. That makes for some complicated logistics, and as such, internet connectivity in Kinshasa (which is on the river's south bank) very expensive.
Local internet providers are putting down 400 kilometers of fiber connection around the river, but in a textbook example of leapfrogging technology, Project Taara used WOC to beam high-speed connectivity over the river instead.