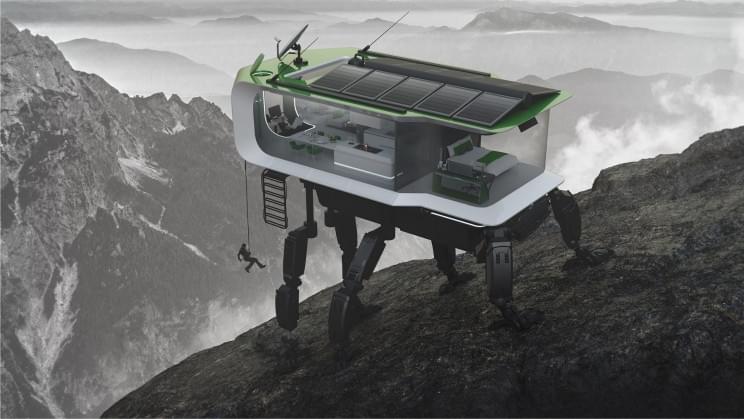 The design is a cubic frame on six mechanical legs that looks like it emerged from futuristic sci-fi movies. The mobile home is able to traverse on almost any terrain including steep hills and mountain gorges with its mechanical legs that are enhanced with 2 inches (5 cm) of non-slippery rubber layers and two deployable spikes on the bottom of each piece for easy bolting on the ground.
The mobile home can lay its foundation while remaining uplifted from the ground, descending, or sitting on the ground.
The mobile home's interior design comes with high-tech elements inspired by a futuristic architectural perspective. The windows of the mobile home are equipped with smart glass technology that can block sunlight when needed. Enchev also used automated furniture and smart technological gadgets in his design. With its integrated storage space, water tanks, and power cells, the mobile home enables its residents to live off-grid comfortably.