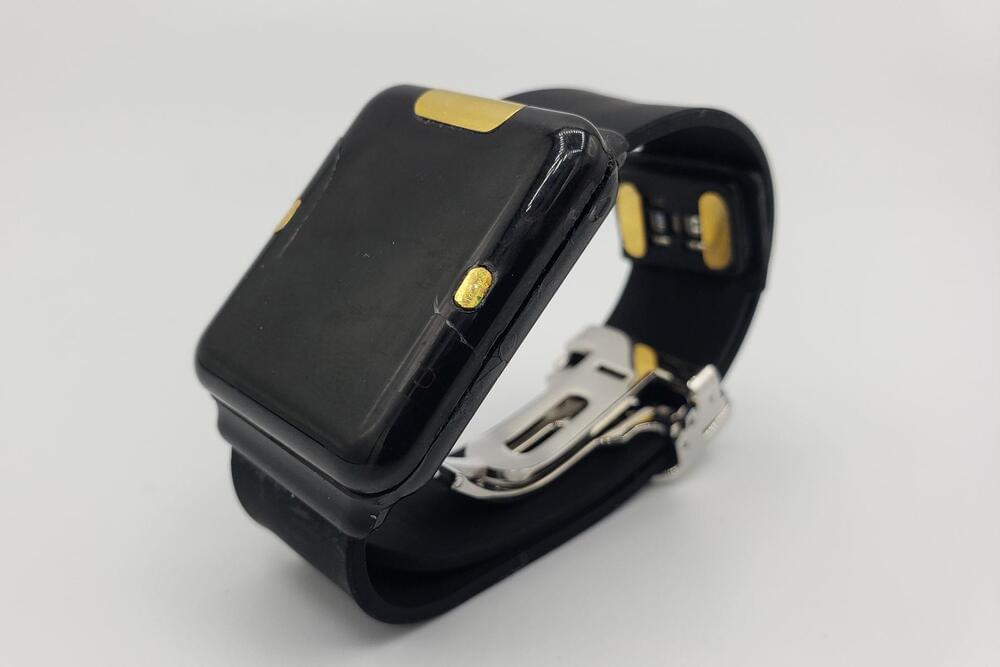 A Japanese startup at CES is claiming to have solved one of the biggest problems in medical technology: Noninvasive continuous glucose monitoring. Quantum Operation Inc, exhibiting at the virtual show, says that its prototype wearable can accurately measure blood sugar from the wrist. Looking like a knock-off Apple Watch, the prototype crams in a small spectrometer which is used to scan the blood to measure for glucose. Quantum's pitch adds that the watch is also capable of reading other vital signs, including heart rate and ECG.
The company says that its secret sauce is in its patented spectroscopy materials which are built into the watch and its band. To use it, the wearer simply needs to slide the watch on and activate the monitoring from the menu, and after around 20 seconds, the data is displayed. Quantum says that it expects to sell its hardware to insurers and healthcare providers, as well as building a big data platform to collect and examine the vast trove of information generated by patients wearing the device.
Quantum Operation supplied a sampling of its data compared to that made by a commercial monitor, the FreeStyle Libre. And, at this point, there does seem to be a noticeable amount of variation between the wearable and the Libre. That, for now, may be a deal breaker for those who rely upon accurate blood glucose readings to determine their insulin dosage.