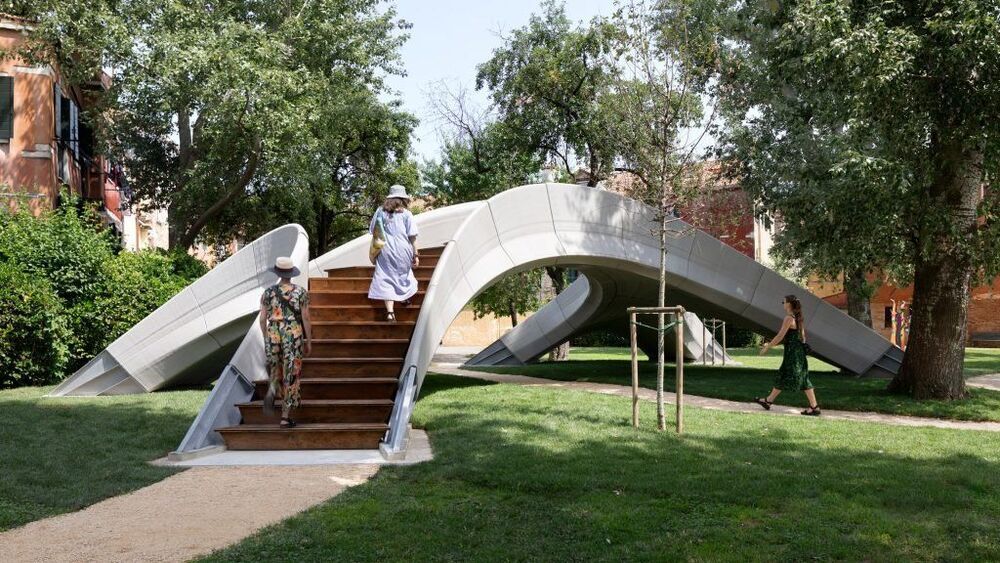 Amazing.
---
Zaha Hadid Architects and ETH Zurich have built a 3D-printed concrete footbridge named Striatus in Venice that is freestanding and assembled without mortar.
Named Striatus, the 16-metre-long bridge was built by the computation and design team at Zaha Hadid Architects, known as ZHACODE, in collaboration with the Block Research Group (BRG) at Swiss university ETH Zurich, incremental3D and Holcim. It was constructed from 53 hollow blocks each printed from 500 layers of printed concrete.
The structure is an unreinforced arched bridge that uses compression and gravity to hold its form. The studios arranged the 3D-printed wedge-shaped elements, known as voussoirs, to form arches and vaults.