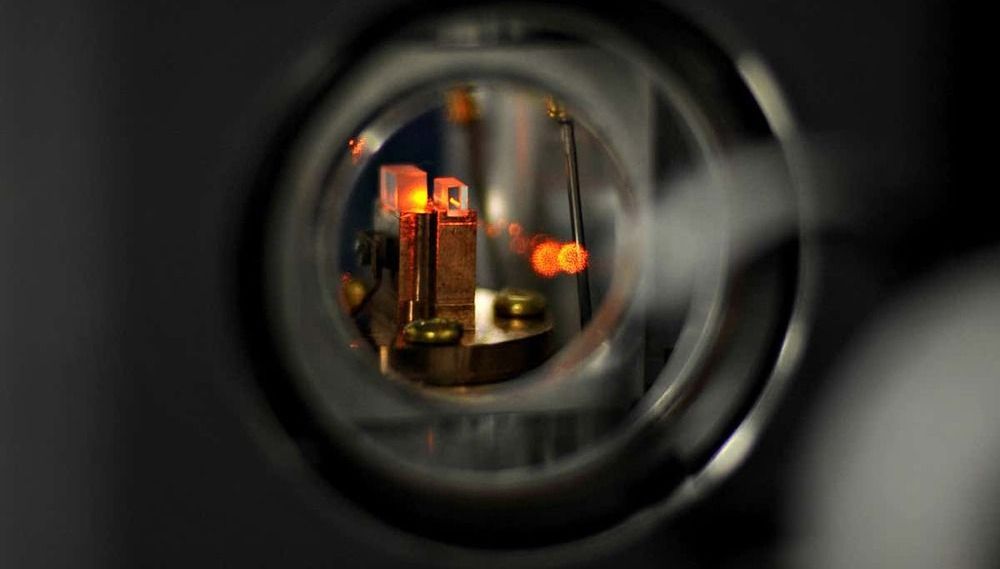 A secure quantum internet is one step closer thanks to a quantum memory made from a crystal, which could form a crucial part of a device able to transmit entangled photons over a distance of 5 kilometres. Crucially, it is entirely compatible with existing communication networks, making it suitable for real-world use.
There has long been a vision of a quantum version of the internet, which would allow quantum computers to communicate across long distances by exchanging particles of light called photons that have been linked together with quantum entanglement, allowing them to transmit quantum states.
The problem is that photons get lost when they are transmitted through long lengths of fibre-optic cable. For normal photons, this isn't an issue, because networking equipment can simply measure and retransmit them after a certain distance, which is how normal fibre data connections work. But for entangled photons, any attempt to measure or amplify them changes their state.