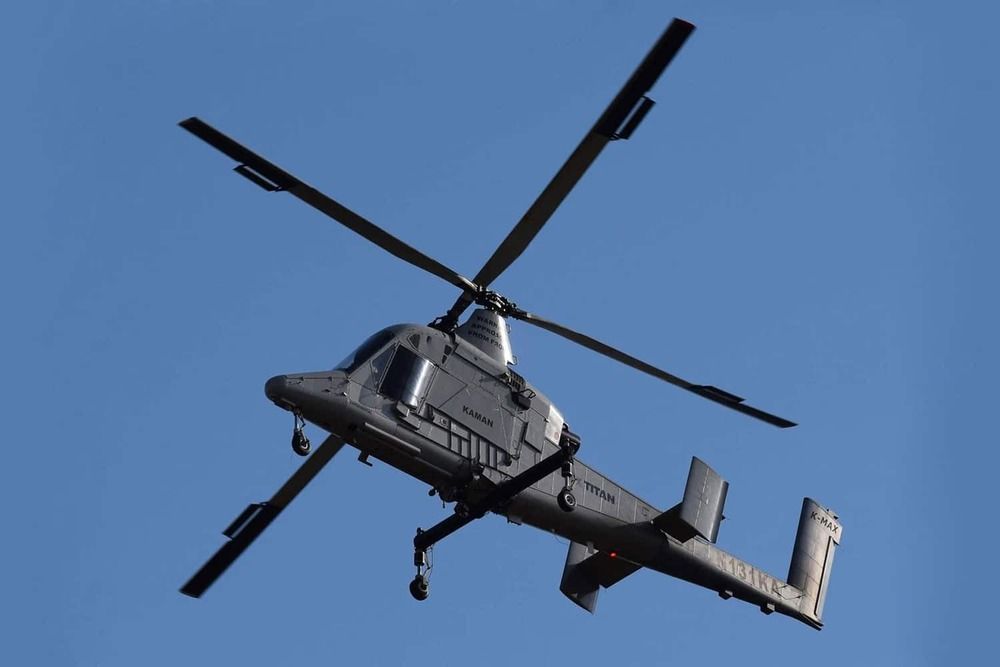 The aircraft can lift up to 2722 kg with unmatched performance in hot and high conditions.
---
Kaman Air Vehicles performed the maiden flight with the world's first heavy-lift unmanned helicopter for the commercial market, the K-MAX TITAN, last month.
Kaman's K-MAX helicopter has been flying unmanned cargo missions for US forces in Afghanistan for roughly a decade now. Now, the company is introducing a commercial version to the market.
With a focus on enabling safety and operational efficiency, the unmanned helicopter will redefine the helicopter external lift market by increasing future mission capabilities in any location and any type of weather. This is made possible thanks to the so-called autonomous Near Earth Autonomy's sensor-based autonomy suite.