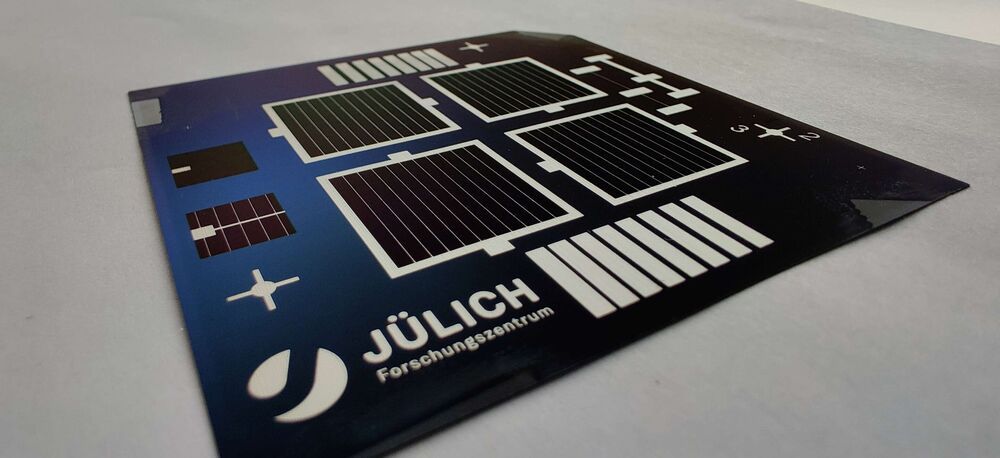 There is no cheaper way to generate electricity today than with the sun. Power plants are currently under construction in sunny locations that will supply solar electricity for less than 2 cents per kilowatt hour. Solar cells available on the market based on crystalline silicon make this possible with efficiencies of up to 23 percent. Therefore they hold a global market share of around 95 percent. With even higher efficiencies of more than 26 percent, costs could fall further. An international working group led by photovoltaics researchers from Forschungszentrum Jülich now plan to reach this goal with a nanostructured, transparent material for the front of solar cells and a sophisticated design. The scientists report on their success of many years of research in the renowned scientific journal Nature Energy.
Silicon solar cells have been steadily improved over the past decades and have already reached a very high level of development. However, the disturbing effect of recombination still occurs after the absorption of sunlight and the photovoltaic generation of electrical charge carriers. In this process, negative and positive charge carriers that have already been generated combine and cancel each other out before they could be used for the flow of solar electricity. This effect can be countered by special materials that have a special property—passivation.
"Our nanostructured layers offer precisely this desired passivation," says Malte Köhler, former Ph.D. student and first author from the Jülich Institute for Energy and Climate Research (IEK-5), who has since received his doctorate. In addition, the ultra-thin layers are transparent—so the incidence of light is hardly reduced—and exhibit high electrical conductivity.