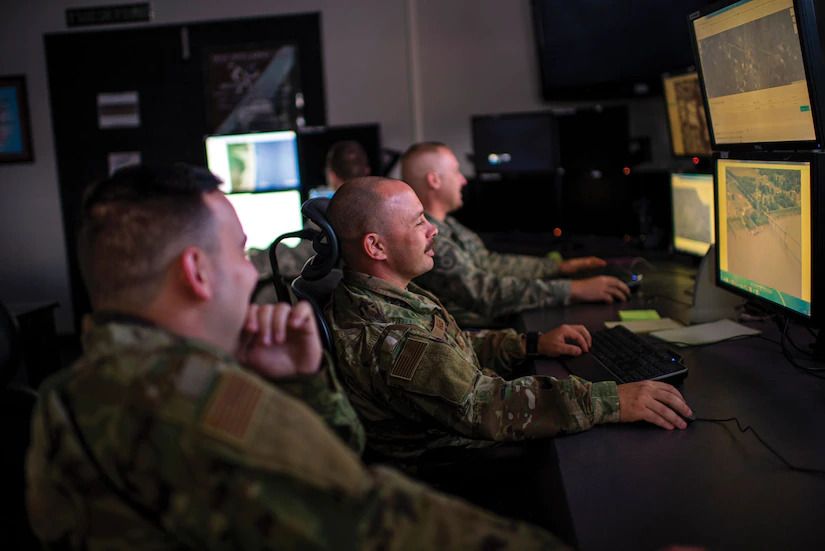 Colonel Mark M. Zais, chief data scientist at United States Special Operations Command (USSOCOM) stresses the importance of AI-related education in the DOD. In his 2020 CJCS Strategic Essay Competition first place Strategy Article, he says, "Without that education, we face a world where senior leaders use AI-enabled technologies to make decisions related to national security without a full grasp of the tools that they—and our adversaries—possess."
---
With the release of its first artificial intelligence (AI) strategy in 2019, the Department of Defense (DOD) formalized the increased use of AI technology throughout the military, challenging senior leaders to create "organizational AI strategies" and "make related resource allocation decisions."1 Unfortunately, most senior leaders currently have limited familiarity with AI, having developed their skills in tactical counterinsurgency environments, which reward strength (physical and mental), perseverance, and diligence. Some defense scholars have advocated a smarter military, emphasizing intellectual human capital and arguing that cognitive ability will determine success in strategy development, statesmanship, and decisionmaking.2 AI might complement that ability but cannot be a substitute for it. Military leaders must leverage AI to help them adapt and be curious. As innovative technologies with AI applications increasingly become integral to DOD modernization and near-peer competition, senior leaders' knowledge of AI is critical for shaping and applying our AI strategy and creating properly calibrated expectations.
War is about decisionmaking, and AI enables the technology that will transform how humans and machines make those decisions.3 Successful use of this general-purpose technology will require senior leaders who truly understand its capabilities and can demystify the hyperbole.4 Within current AI strategy development and application, many practitioners have a palpable sense of dread as we crest the waves of a second AI hype cycle, seemingly captained by novices of the AI seas.5 In-house technical experts find it difficult to manage expectations and influence priorities, clouded by buzzwords and stifled by ambitions for "quick wins." The importance of AI-related education increases with AI aspirations and the illusion of progress. Without that education, we face a world where senior leaders use AI-enabled technologies to make decisions related to national security without a full grasp of the tools that they—and our adversaries—possess. This would be equivalent to a combat arms officer making strategic military landpower decisions without the foundations of military education in maneuver warfare and practical experience.
Strategic decisionmaking in a transformative digital environment requires comparably transformative leadership. Modernization of the military workforce should parallel modernization of equipment and technology. In the short term, senior leaders require executive AI education that equips them with enough knowledge to distill problems that need AI solutions and that provides informed guidance for customized solutions. With the ability to trust internal expertise, the military can avoid overreliance on consultants and vendors, following Niccolò Machiavelli's warning against dependence on auxiliary troops.6 In the long term, military education should give the same attention to AI that is provided to traditional subjects such as maneuver warfare and counterinsurgency operations. Each steppingstone of military education should incorporate subjects from the strategic domain, including maneuver warfare, information warfare, and artificial intelligence.