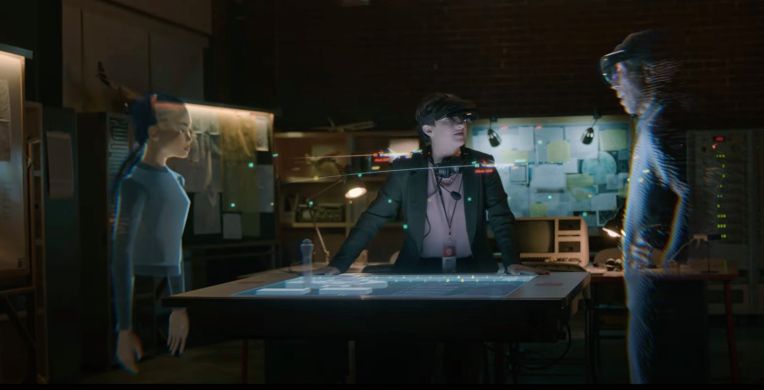 Today, at a special AR/VR focused event held inside its virtual reality community platform Altspace, Microsoft showcased a new product aiming to provide their AR HoloLens platform and VR Windows Mixed Reality platform with a shared platform for meetings.
The app is called Microsoft Mesh and it gives users a cross AR/VR meeting space to interact with other users and 3D content, handling all of technical hard parts of sharing spatial multi-player experiences over the web. Like Microsoft's other AR/VR apps, the sell seems to be less in the software than it is in enabling developers to tap into one more specialization of Azure, building their own software that builds on the capabilities. The company announced that AltspaceVR will now be Mesh-enabled.
In the company's presentation, they swung for the fences in showcasing potential use cases, bringing in James Cameron, the co-founder of Cirque du Soleil and Pokémon Go developer Niantic.