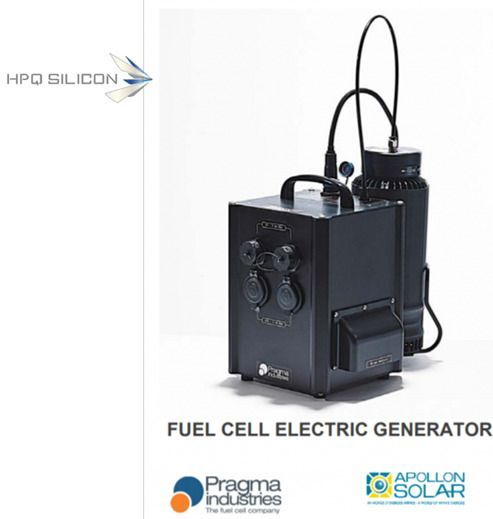 Innovative silicon solutions provider HPQ Silicon Resources Inc. ("HPQ" or the "Company"), announced that it has received the TREKHY® system, a portable hydrogen-based mini-power generator, jointly developed by the French companies Apollon Solar SAS ("Apollon") and Pragma Industries SAS ("Pragma").
While continuing to work with Apollon on the development of new generations of more efficient silicon powders for hydrogen production, HPQ signed a Memorandum of Understanding with Apollon and Pragma to study the commercial potential of the TREKHY® autonomous power generator in Canada.
The TREKHY® provides energy on demand. The system uses a compact fuel cell to provide electrical power. The integrated fuel cell combines hydrogen and oxygen to provide useful electricity + H2O. Hydrogen is produced through a chemical reaction resulting from contact between water and a powder bag. Each bag delivers 30W of power for more than one hour. (Video of the system in operation). In January 2021, a Japanese distributor purchased 300 TREKHY® systems to equip the survival shelters of the Japanese Civil Security.