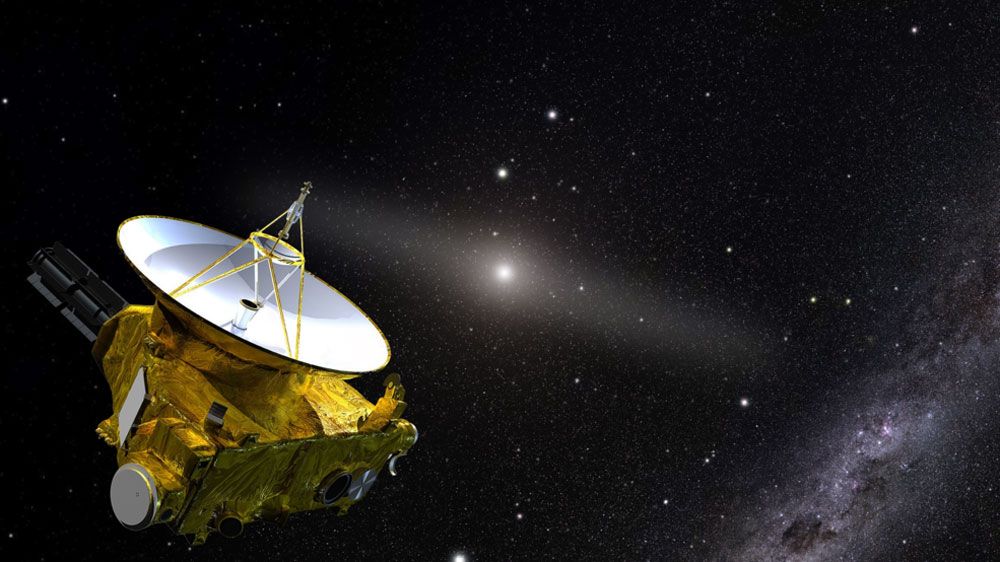 NASA's mission to the outer solar system has found more light than expected. That could mean more galaxies in the visible universe than we thought— or less, depending on who you talk to.
Point a telescope at a square of space and you're liable to see something — stars, galaxies, interstellar gas. Now, subtract everything you already know about, and you ought to see nothing — black space. Right?
Wrong, according to scientists on the New Horizons team. The spacecraft that flew by Pluto, Charon, and another Kuiper Belt object named Arrokoth has now turned its camera to far-off vistas, only to discover that there's more light there than we expected. That could have huge implications if it pans out, but tallying all the universe's light sources gets a bit complicated.