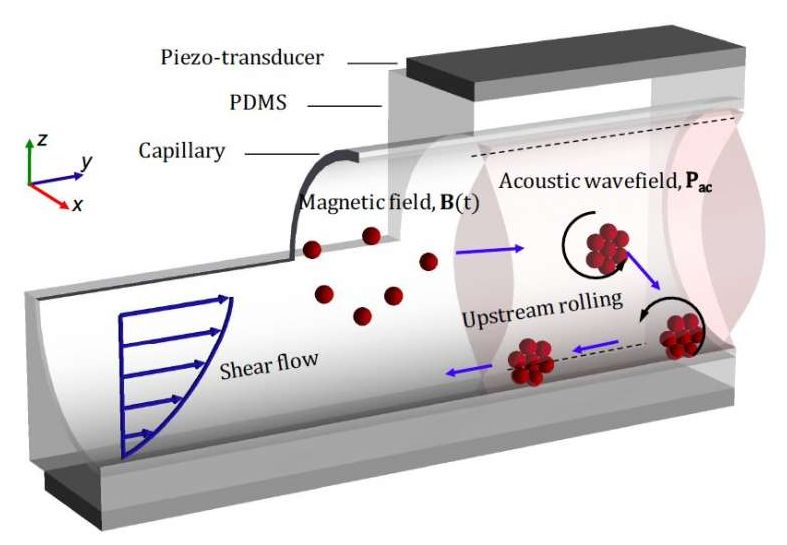 Micro-sized robots could bring a new wave of innovation in the medical field by allowing doctors to access specific regions inside the human body without the need for highly invasive procedures. Among other things, these tiny robots could be used to carry drugs, genes or other substances to specific sites inside the body, opening up new possibilities for treating different medical conditions.
Researchers at ETH Zurich and Helmholtz Institute Erlangen–Nürnberg for Renewable Energy have recently developed micro and nano-sized robots inspired by biological micro-swimmers (e.g., bacteria or spermatozoa). These small robots, presented in a paper published in Nature Machine Intelligence, are capable of upstream motility, which essentially means that they can autonomously move in the opposite direction to that in which a fluid (e.g., blood) flows. This makes them particularly promising for intervening inside the human body.
"We believe that the ideas discussed in our multidisciplinary study can transform many aspects of medicine by enabling tasks such as targeted and precise delivery of drugs or genes, as well as facilitating non-invasive surgeries," Daniel Ahmed, lead author of the recent paper, told TechXplore.