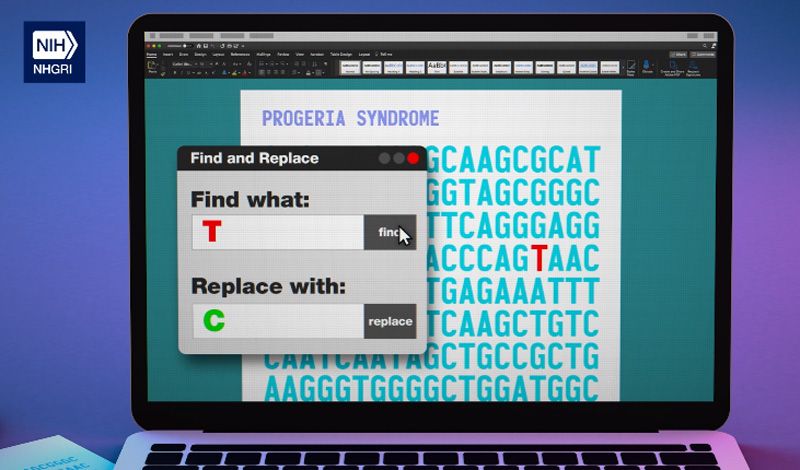 Gene-editing method shows promise for premature aging syndrome.
Scientists have fixed a genetic mutation in mice with progeria, a rapid aging disease. The treatment could one day be used in humans who would otherwise die in childhood.
Approximately 1 in 4 million children are diagnosed with progeria within the first two years of birth, and virtually all of these children develop health issues in childhood and adolescence that are normally associated with old age – including cardiovascular disease (heart attacks and strokes), hair loss, skeletal problems, subcutaneous fat loss and hardened skin.