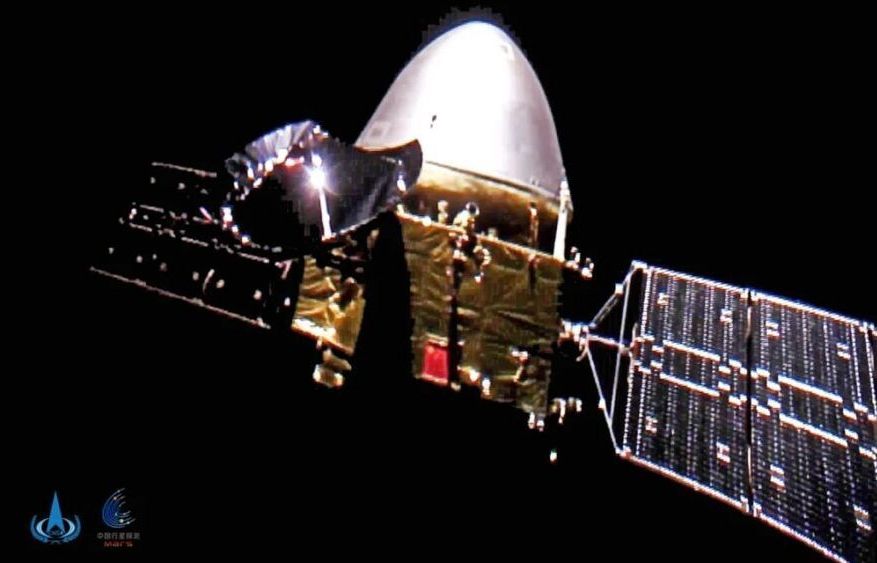 The rover won't land on the Red Planet until May.
---
China's Tianwen-1 Mars orbiter and rover are speeding toward the Red Planet and preparing to arrive on Feb. 10, the China National Space Administration (CNSA) has said.
Tianwen-1 has been in space for nearly 24 weeks and was around 81 million miles (130 million kilometers) from Earth and 5.15 million miles (8.3 million km) from Mars on Jan. 3 Beijing time, according to CNSA.